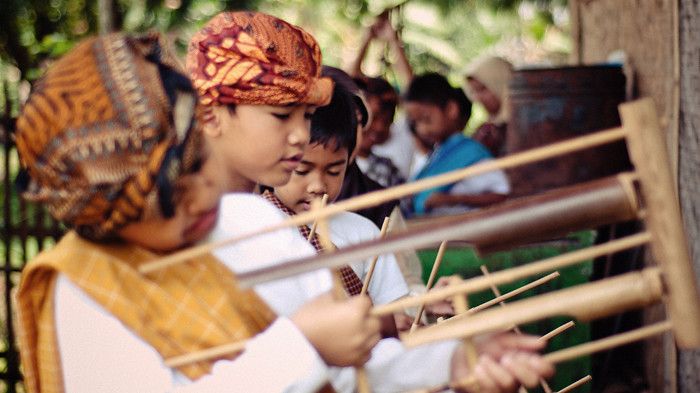 One young and ambitious entrepreneur is rising to the occasion in response to the Philippines' problem of poverty with the invention of bamboo houses.
Poverty in the Philippines
Although the island's poverty rate has recently fallen from 26.6 percent in 2006 to 21.6 percent in 2015, it still saw approximately 22 million living below the national poverty line. That is over one-fifth of the population.
The creation of jobs outside of agriculture is helping lift the nation out of impoverishment. Unfortunately, constraints like inequality of income and opportunities, the effects of natural disasters and an increasing population prevent many families from achieving a higher quality of life.
Homelessness is something that many Filipino citizens contend with. The Philippines has a rapidly increasing population. In fact, it is estimated to reach 12 million by 2030. Currently, 44 percent of people residing in urban environments live in slums. Furthermore, 1.2 million children are homeless throughout the islands. Manila, the capital, holds 3.1 million homeless Filipinos. Of these residents, 70,000 are children. An imminent need for affordable and durable houses is upon the nation.
The invention of bamboo houses is an innovative solution to finally aid this country's poverty and homeless crisis.
Cubo Bamboo Houses in the Philippines
A recent graduate from Ateneo de Manila University, Earl Forlales, has conceptualized a fast way to easily assemble affordable houses out of bamboo. Bamboo grows quickly and abundantly on the islands. It is able to be processed into sturdy building material. Forlales said he got the idea for what he's named "Cubo units" from the structure of nipa huts. These are native houses popular in the rural Philippines.
"The Cubo unit itself is a standard three-by-four-meter studio meant to house two residents," Forlales explained. "The prefabricated modules only take four hours to install on-site and would only cost roughly Php 4,200 (around $82) per square meter."
These bamboo houses may be compact, but they are designed to last for around 50 years. Aside from the residential units, Cubo blueprints for daycare and community centers are also being designed. With the versatility of these designs, a small neighborhood will be able to be revitalized in a matter of days.
Today, Forlales' Cubo units are closer to actual construction than ever before. The young entrepreneur recently won the United Kingdom's Cities for Our Future competition, winning over 1,200 entries and walking away with enough prize money to help him jump-start his business. Now, Forlales has a website up-and-running for the company. Additionally, he is working to assemble a five-star team that will help his award-winning visions into reality.
Bamboo Houses: The Big Picture
Although Cubo bamboo houses were created with low-income Manila neighborhoods in mind, the designs are applicable to any region where bamboo can be grown. The potential of the idea has no limit and can help hundreds of disadvantaged families live comfortably where they had once been victimized.
Forlales' vision is something to be admired. He is more than ready to set his plans into motion and begin construction.
"My ultimate dream [is a] Philippines with no slums…I really just want to do something that would impact peoples' lives, and ideally that something would outlive me."
Though it may be too early to tell, it seems that his bamboo houses may just set the new norm for living conditions in urban Manila. One idea will positively affect its residents for generations to come.
– Haley Hiday
Photo: Flickr
https://borgenproject.org/wp-content/uploads/logo.jpg
0
0
Kim Thelwell
https://borgenproject.org/wp-content/uploads/logo.jpg
Kim Thelwell
2019-06-22 08:02:50
2019-06-22 08:02:50
Sheltering the Poor: Bamboo Houses in the Philippines