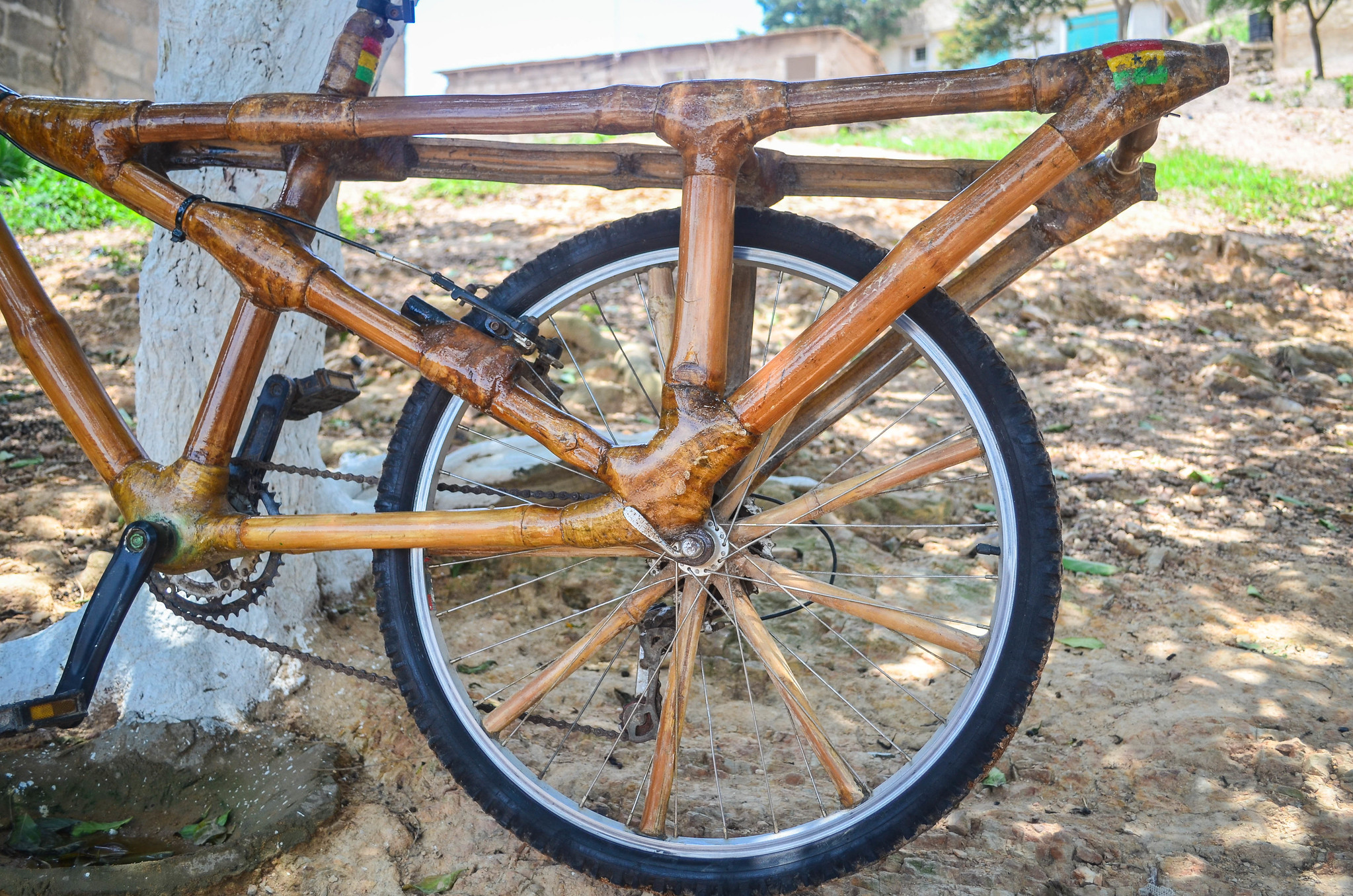 Pedal Forward, a social enterprise company founded by Matthew Wilkins in 2012, is helping the poor in the U.S. and Africa ride into a brighter future. Wilkins and business partner Chris Deschenes wanted to create a reliable mode of transportation that was sustainably manufactured and cheap to buy. Their answer to the problem? Bamboo bikes.
"I remembered I had bamboo in my backyard growing where I grew up in Long Island, and I did some Googling and saw that people have been building bikes out of bamboo since the 1890s," Wilkins said to the Hatchet. "It just never really caught on."
Pedal Forward exclusively hired the underemployed and homeless for its workforce through the Back on My Feet organization, tasking them with the construction of the bikes themselves. Their New York warehouse was purchased through the $44,748 the duo earned on Kickstarter last February, and construction of the bamboo bikes is currently well underway.
Over 70 percent of the world's poor lives without adequate transportation, according to Pedal Forward's mission statement. Wilkins hopes to manufacture bikes in Tanzania and Uganda to bring affordable transportation to the poor there. In the meantime, however, Pedal Forward has been buying bikes from local vendors and distributing them to orphaned children and farmers so they can sell goods in markets.
"It's combining my two favorite things which are bikes and building things, but at the same time it has a huge impact to a ton of people around the world," Wilkins said to the Hatchet.
The bamboo used by Pedal Forward has been treated to make it four times more shock absorbent than carbon fiber and has higher tensile strength than steel. It also grows at a sustainable rate of one meter per day, earning it the name Iron Bamboo.
On top of being strong, the bamboo is good for the environment and easily recycled, making it cheap, green and created for a good cause. It took Wilkins three years to perfect the prototype of the bike after he won best business idea at the Clinton Global Initiative conference in 2012, thus delaying Pedal Forward's commercial start to 2016.
The first bamboo bikes are set to sell for $499 this September on their website.
– Regina Park
Photo: Flickr
https://borgenproject.org/wp-content/uploads/logo.jpg
0
0
Borgen Project
https://borgenproject.org/wp-content/uploads/logo.jpg
Borgen Project
2016-10-31 01:30:31
2020-06-02 16:51:05
Pedaling Out of Poverty: Bamboo Bikes Help the Poor and Unemployed