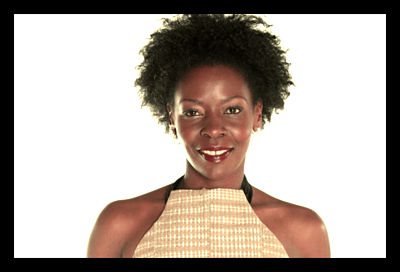 Africa produces some of the most brilliant artists, athletes, and activists worldwide.  From the media industry to the political stage, these African celebrities are working to improve lives.  The Borgen Project presents the top 10 African celebrities to follow.
1. Patricia Amira, Nigerian, TV Personality
Patricia Amira is a self-proclaimed "optimistic realist" and "closet artist."  She is the "Oprah" of Africa and hosts one of the continent's most popular talk shows.  The Patricia Show transcends national boundaries and identities.  The show focuses on achievements across Africa and aims to create social and cultural transformation. The Pan-African talk show is broadcasted in over 45 African countries and averages over 10 million viewers.  She currently serves as the Director of the Festival of African Fashion and Arts.  The festival encourages collaboration among designers and emphasizes the importance of artists.  Amira is also a spokesperson against human trafficking.
2. Nneka, Nigerian, Musician
Nneka is a soul musician of Nigerian-German descent.  Investigative journalism and philosophy inform her music, and she often writes about poverty, war, and and social justice issues.  Nneka emphasizes the importance of understanding balance and harmony.  "It's important that you recognize yourself as part of the system, too, and that the only way we can make things work is by realizing we are part of the same entity," Nneka said.
3. Didier Drogba, Ivorian, Soccer Player
Didier Drogba was a leading striker for England's Chelsea football club and head captain of the Cote D'Ivoire national team.  His performance on the field is impressive, but he made headlines at the 2006 FIFA World Cup for something much greater.  Drogba begged on live television for a cease-fire on the Ivory Coast.  The warring factions subsided within one week.  The Telegraph reporter Alex Hayes noted that Drogba is "the face of his country; the symbol of a new, post-civil war Ivory Coast."  He also created the Didier Drogba Foundation, a foundation "to provide financial and material support in both health and education to the African people."  The foundation recently partnered with United Against Malaria (UAM) to help fight malaria.
4. Wole Soyinka, Nigerian, Playwright
Wole Soyinka is a playwright, author, and political activist from Nigeria.  Soyinka entered the political stage after lobbying for a cease-fire during Nigeria's civil war.  "The greatest threat to freedom is the absence of criticism," Soyinka said.  This led to his imprisonment for 22 months.  He was released in 1969, and he began publishing again.  Soyinka became the first African to win the Nobel Prize in Literature in 1986.  His novel The Interpreters analyzes the experiences of six different African intellectuals.
5. Neill Blomkamp, South African, Movie Director
Neill Blomkamp is a movie director known for his documentary, handheld cinema style.  He blends natural and computer-generated elements effortlessly.  Blomkamp co-wrote and directed District 9.  The film focused on extraterrestrial refugees in a South African slum.  The title derived from real events during the apartheid era at District Six, Cape Town. The film received international fame, and box office sales totaled $200 million.  Time magazine named Blomkamp one of the "100 Most Influential People of 2009." 
6. Binyavanga Wainaina, Kenyan, Author
Binyavanga Wainaina founded the first literary magazine in East Africa, entitled Kwani?.  The magazine is known as "the most renown literary journal in sub-Saharan Africa."  Wainaina created the magazine after winning the 2002 Caine Prize for African Writing.  The Caine Prize is an annual literary award for the best original short story by an African writer.  He is known for authoring "How to Write About Africa."  The short story is known as one of the most satirical pieces ever written about Africa.
 7. Genevieve Nnaji, Nigerian, Actress
Genevieve Nnaji skyrocketed from a middle class upbringing to Nollywood stardom.  She is one of the most popular African celebrities.  Nnaji grew up in Lagos, Nigeria as one of eight children.  Nnaji began her acting career at eight years old on Ripples, a Nigerian soap opera.  She is now one of Africa's most popular actresses.  At only 32 years old, she has starred in over 80 feature films.  She is one of the best paid actresses in Nollywood—Nigeria's feature film industry.   "I have always maintained that when they [Hollywood directors and actors] are ready for a young African woman to take part in a project that they will come looking for us," Nnaji said.
8. Chimamanda Ngozi Adichie, Nigerian, Writer
Chimamanda Ngozi Adichie is one of Africa's leading contemporary authors.  She is the author of the novels Purple Hibiscus and Half of a Yellow Sun.  Adichie delivered a popular TED Talk after publishing The Thing around Your Neck, a collection of short stories.  She warns against judging a person or country based on limited information.  "The single story creates stereotypes, and the problem with stereotypes is not that they are untrue, but that they are incomplete. They make one story become the only story," Adichie said.  Nigerian history and tragedies inspire her literature.  She is one of the most notable authors of disaporan literature.
9. Rokia Traoré, Malian, Musician
Rokia Traoré became famous in 1997 with the release of her first album Mouneissa.  Malian singer Ali Farka Touré helped Traoré develop her sound, and she later earned "Best African Discovery" from the Radio France Internationale.  Traoré's father was a Malian Diplomat, and she traveled extensively as a child.  Her travels in Algeria, Saudi Arabia, France, and Belgium influenced her music.  Traoré joined the 30 Songs/30 Days campaign in September 2012.  The campaign supported the Half the Sky movement, based on the book by the same name.  The movement focuses on sex trafficking, sexual violence, and female education.
10. Alek Wek, Sudanese, Supermodel
Alex Wek is a supermodel, fashion designer, and political activist.  Wek fled Sudan at the age of 14 to escape the civil war. She moved to London, England with her parents and eight siblings and was later discovered at an outdoor market.  Ford Models, one of the world's top modeling agencies, signed her in 1996.  By 1997, she was the first African model to appear on the cover of Elle magazine.  Wek continues to model but is also a member of the U.S. Committee for Refugees' Advisory Council.  Wek works with World Vision to combat AIDS.  She is also an ambassador for Doctors Without Borders in Sudan.  She belongs to the Dinka ethnic group
– Whitney M. Wyszynski
Source: Forbes
https://borgenproject.org/wp-content/uploads/logo.jpg
0
0
Borgen Project
https://borgenproject.org/wp-content/uploads/logo.jpg
Borgen Project
2013-03-25 10:58:12
2020-04-27 06:10:51
Top 10 African Celebrities to Follow