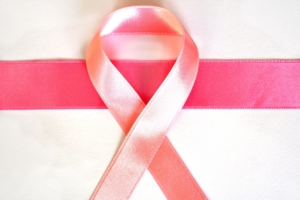 Breast cancer is a deadly disease caused by cells that grow out of control in the breast. It mostly occurs in women, but men are also at risk of developing the disease as well. Breast cancer is the most common cancer among women and is one of the leading cancers in the world, and has only gotten worse over the years in many countries. Here are eight facts about breast cancer in developing countries.
8 Facts About Breast Cancer
600,000 women and men died from breast cancer around the world last year. That is one death every 50 seconds, and since 2012 it has been the leading cause of death from cancer in all of the developing countries.
New breast cancer cases around the world have doubled in the last 30 years. There were two million cases in just 2018 alone. Most cases came from areas in North Africa, Sub-Saharan Africa, the Middle East, Southeast Asia, and Latin America.
Breast cancer is the most frequently diagnosed cancer in women in 140 out of 184 countries. Lack of awareness has proven to be the main reason why women with the disease are often too late to treat it.
Five percent of global spending on cancer is aimed at developing countries. Breast cancer accounted for $26 billion needed in developing countries, with the money going towards healthcare, screening and education.
In developing countries, breast cancer is detected in the later stages. Women do not usually detect it until it reaches Stage III, but it is harder to treat once it reaches that stage due to how much the disease has already spread around the breast. Little access to treatment and lack of awareness are the main reasons why it is too late before the patient is treated. 48 percent of women in Latin America had Stage III breast cancer before they found out.
Since 2016, 70 percent of breast cancer deaths occurred in developing countries. Women have longer lifespans and live a better lifestyle in the more developed countries, which can play a factor as to why women in developing countries can develop the disease earlier.
Breast cancer diagnosis in Australia number 95 per 100,000 people. Australians also have a 10 percent lifetime risk. Genetic mutation and family history are the main reasons why Australia currently has the highest incident rates in the world.
Most breast cancer deaths occur in women 50 years and older. The risk of breast cancer increases with age due to abnormal changes in the cells as someone gets older.
NGOs Helping
The disease has taken many lives and is still the most common cancer in women and in developing countries. However, there are organizations dedicated to stopping the disease for good. The Susan G. Komen foundation is the leading breast cancer organization in the world that is currently using their donations toward research and education for all women with breast cancer. Another example is The Young Survival Coalition, an organization that focuses on treating women under 40 who develop the disease. It uses the donations toward research and life improvement for women who have it and who survived it. All these facts point towards a bright future for the fight against breast cancer.
– Reese Furlow
Photo: Pixabay
https://borgenproject.org/wp-content/uploads/logo.jpg
0
0
Lynsey Alexander
https://borgenproject.org/wp-content/uploads/logo.jpg
Lynsey Alexander
2019-11-28 07:30:36
2019-12-07 09:23:06
8 Facts About Breast Cancer