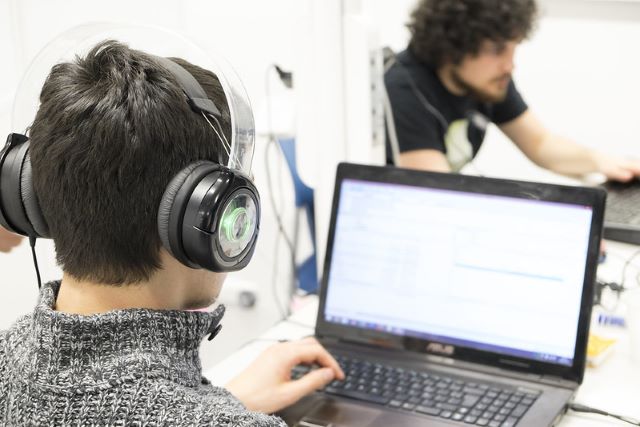 Entrepreneurs in Greece are finding ways to battle the financial crisis that has crippled its economy. While entrepreneurship in Greece has predictably prospered in the tourism sector, many new startups are finding success in technology, science and engineering. In 2018, Greece was named the European Capital of Innovation by the European Union and ranked 11 in the world by the Global Innovation Index for science and engineering graduates. Via innovative ideas, Greek startups are helping the economy by creating jobs and stimulating economic development.
Augmenta
Founded in 2016, Augmenta has been helping farmers decrease their costs while increasing production. The video device uses machine learning to analyze tractor movements, increasing yields by 15%, reducing chemical field inputs by 20% and improving field end production by 15%. Another advantage of this innovative technology is that the more the farmer uses the device, the more data will become available to the other farmers. Augmenta's benefits are promising for farmers and the agricultural industry as a whole.
Neos Beyond Payments
With the increasing demand for contactless payment due to COVID-19, Greek startup Neos Beyond Payments is finding its place in the economic market. The wearable device has now taken off in the European market and continues to expand into Scandanavian markets as well. In partnership with a Swedish technology firm, Fidesmo, Neos makes it possible for you to tap and pay on any contactless terminal, the same way you do with your payment card, by using the Neos wearable bracelet. With more demands for contactless payment options, the Neos wearable device will be useful in all markets.
Inagros
Inagros is another one of the Greek startups helping the economy by creating innovative technologies for farmers and agronomists. Inagros' innovative web platform delivers data through satellites and sensors to enhance crop production and reduce the consumption of water, fertilizer and energy. This new technology is expected to be a pillar in the development of the smart farming revolution, with innovations expected to significantly impact automatization and sustainable management in particular.
Rebuilding the Greek Economy
The bailout in 2010 was just the beginning of the collapse of Greece's' financial economy. By 2015, the country had borrowed more than €289 billion, the largest bailout a country has ever received. As a result of which, entrepreneurs, scientists and professionals fled due to the dying economy. Entrepreneurs in Greece that persisted during these years created momentum and paved a path for future entrepreneurs to continue to contribute to rebuilding the fallen economy. While Greece continues to fight through financial barriers, a booming economy may be on the horizon, with Greek startups helping the economy by creating innovative market opportunities that steadily bring life back into a fragile economy.
– Brandi Hale
Photo: Flickr
https://borgenproject.org/wp-content/uploads/logo.jpg
0
0
Kim Thelwell
https://borgenproject.org/wp-content/uploads/logo.jpg
Kim Thelwell
2021-01-10 01:30:18
2021-01-10 23:45:07
The Good News: Greek Startups Are Helping the Economy