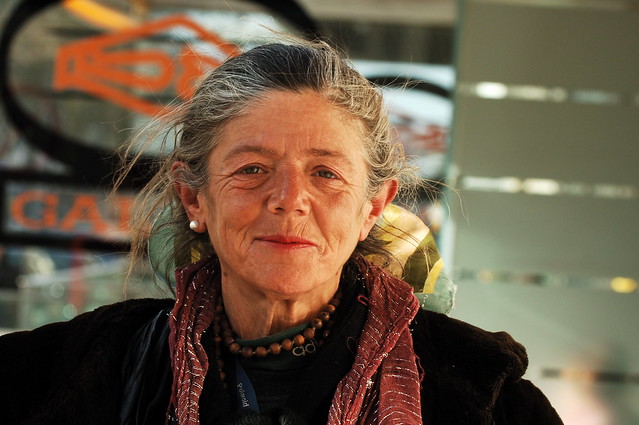 Living conditions in Portugal, as described by Marcel Rebelo de Sousa, the president of Portugal, are "disgraceful." Rebelo defends the urgency to come up with a strategy to eradicate poverty in the country. He also states, "We must get this message through to the Portuguese society that no one is happy or could be happy pretending there is no poverty around them."
With President Rebelo's message in mind, here are the top 10 facts about the living conditions in Portugal that represent the significance of the need for change in the country.
Top 10 Facts About Living Conditions in Portugal
In 2017 and 2018, Portugal had one of the widest wealth gaps. Wealthy citizens in the country are earning up to five times more money than those living in poverty. In fact, 18.7 percent of the population lives below the poverty line. In comparison to 2012, it has been increasing.
Portugal was experiencing a recession illustrated by the economy growing 0 percent in 2008. The economy then fell 3 percent in 2009. Additionally, the government underwent a 3 percent budget deficit in 2008.
According to Eurostat in 2019, people in Portugal work up to twelve hours per day. The average hourly rate for workers in Portugal has dropped to 12.10 euros. In comparison, the average pay per hour in European countries stands at €27.60.
BBC News reports people in Portugal suffer pay cuts due to ongoing government reforms. Annual salaries have been cut down three quarters the usual wage. A majority of the population has seen their wages cut by 6 percent.
Necessities such as water and electricity are increasing to an all-time high. When looking at annual income and the expenses necessary for survival, citizens of Portugal earn less than what is necessary to live comfortably.
There are several factors for children misbehaving in schools For example, in addition to insufficient finances to buy food, water and clothing, there is a lack of parental guidance. In turn, these factors negatively impact the education of the youth in Portugal.
Joao Carlos, the headteacher of a school in Rio Moro, notes that over the past year, violence has been increasing in schools. Similarily increasing, is the number of students arriving without having eaten breakfast. Carlos states, "If a child is going to perform well at school, they need to eat well at home and they need to stop growing up by themselves."
Child labor has become increasingly common in Portugal. Many kids under the age of 16 have to beg for jobs in order to help support the family. This is one result of children choosing not to attend school.
According to Trading Economics, in January 2019, 6.8 percent of the country remains unemployed. This is a slight increase from the 6.7 percent that was unemployed in 2018.
World HIV and Aids Epidemic Report states that Portugal has one of the highest incidence rates of HIV/AIDS in Europe. There are over 34,000 people infected with the virus. Of that number, 500 people died of the disease last year.
President Sousa has outlined a plan he hopes to implement in the coming years to reduce poverty in the country. Sousa's main goal is to expand the job force while increasing wages. Additionally, he wants to provide a better education especially for women, more access to health care, and improving sanitation in the country.
In addition to Sousa's efforts, non-profit organizations such as the ABIC- Associação dos Bolseiros de Investigação Científica and Habitat for Humanity are forming. ABIC's main actions include forming funding agencies in Portugal while urging the government to open scientific job positions. On the contrary, Habitat for Humanity in Portugal helps low-income families by building new homes and renovating houses on family-owned land.
Although these 10 facts about the living conditions in Portugal appear devastating, the steps toward solutions have been initiated. More awareness around the issues suffocating the country is starting the process of reform for those in Portugal.
– Aaron Templin
Photo: Flickr
https://borgenproject.org/wp-content/uploads/logo.jpg
0
0
Kim Thelwell
https://borgenproject.org/wp-content/uploads/logo.jpg
Kim Thelwell
2019-07-22 01:30:43
2019-12-18 09:03:23
Top 10 Facts About Living Conditions in Portugal