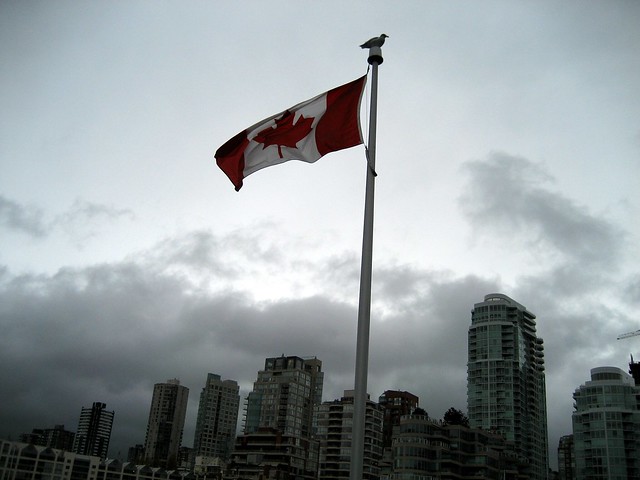 In 2017, the Reputation Institution ranked Canada the most reputable country in the world in its Reptrak survey. In fact, in the prior six years that the institution conducted the RepTrak survey, Canada never ranked worse than second. Many know the country for its welcoming disposition, health care and welfare programs. Unfortunately, Aboriginal homelessness in Canada proves that the quality of life is very poor for one particular minority group.
The Problem
Every country, no matter the reputation, faces its own set of problems. For Canada, a key problem is the under-representation of Aboriginal voices in government and the over-representation of Aboriginals living in the streets. Indeed, one of the most reputable countries in the world contains an impoverished indigenous population, a remnant of the atrocious treatment of aboriginals since colonial times.
Caryl Patrick, a York University researcher finds that "Aboriginal homelessness in Canada is a crisis that should be considered an epidemic." He attributes this to the disproportionate native representation in homeless populations. In major urban zones, Aboriginals account for between 11 percent to almost 100 percent of the homeless population, even though only 4 percent of the Canadian population is native. In Yellowknife, the Northwest Territories, 95 percent of the homeless population is native.
A study by the Social Planning and Research Council of British Columbia found that aboriginal Canadians face a different set of challenges than non-Aboriginals. On the issue of homelessness, these inequalities are very evident.
Aboriginal people in Canada are 10 times more likely than non-Aboriginal people to become homeless. Although homeless people all have similar challenges, Aboriginal homeless people have to deal with the additional issues of racism and discrimination. Exclusionary practices in treatment programs that should address everyone equitably exacerbate the problem.
Reports state that Inuit populations in Montreal avoid using shelters and charitable organizations because they experience discrimination from not only the non-native workers that serve them but from non-native homeless people as well. In addition, Aboriginal homeless people are more likely to be younger and completely homeless rather than in a shelter. It is clear that the Aboriginal homeless in Canada face more difficult challenges than non-native homeless.
Cause of Aboriginal Homelessness
Aboriginal homelessness in Canada is part of the larger issue of homelessness, housing inadequacy and poverty in Canada. Moreover, Aboriginal homelessness intricately connects to their history with the Canadian government. The aforementioned exclusionary practices which only perpetuate the racism and poverty in Canada are a symptom of a failure to provide culturally appropriate services that take into consideration the scars of intergenerational trauma. In any case, when a service does not tailor to its users, it is less effective.
There are general pathways to homelessness, but for the native population, there are many more. Beyond the broader context of increasing income inequality and decreasing availability of affordable housing across Canada, Aboriginal people must cope with unresolved historical and cultural trauma and discriminatory community systems and services.
Solutions
Like any other systemic, structural problem, the Canadian government has made funding commitments toward the housing and well-being of both reserve and urban-dwelling Aboriginal people. In 1999, the federal government allocated $753 million toward resolving homelessness across the country. The government devoted $59 million to addressing urban Aboriginal homelessness, and it continues to replenish the budget as the problem continues. However, money alone cannot solve the problem.
Some Aboriginal-specific healing strategies have proven effective. In order to successfully reverse historical and cultural trauma, people must apply culturally appropriate and responsive methods. An example of this approach on a local level is the Lu'Ma Native Housing Society in Vancouver, BC. The program provides 300 culturally-appropriate and affordable housing units for low-income Aboriginal peoples and offers culturally-relevant programs like ceremonial activities and traditional clothing and jewelry making courses.
Additionally, the Society ensures Aboriginal representation at employee, management and board levels. Culturally responsive programs like these decrease Aboriginal homelessness in urban centers and combat discriminatory practices.
On a national level, the Canadian government has launched Reaching Home, a strategy that aims to prevent and reduce homelessness by doubling support for at-risk communities. Communities involved in Reaching Home are attempting to reduce chronic homelessness by 50 percent. In 2016, the government doubled its investment in reducing indigenous homelessness. Reaching Home played a key role by supporting the delivery of culturally appropriate responses to the needs of Aboriginals in vulnerable conditions, including women, youth and mothers.
Looking Ahead
People often overlook Aboriginal homelessness in Canada, even though the country has a top-tier reputation. It is a complex aspect of poverty that intricately connects the larger issue of homelessness to the nuanced history and culture of Aboriginal peoples. Although only 4 percent of the population is native, the over-representation of indigenous peoples living on the streets is a startling statistic. It illustrates the magnitude of the issue and the need for resolution. Hopefully, through local and nationwide efforts that fund and support communities in need through culturally appropriate approaches, perhaps every person living on the streets can find not just shelter, but a home.
– Andrew Yang
Photo: Flickr
https://borgenproject.org/wp-content/uploads/logo.jpg
0
0
Kim Thelwell
https://borgenproject.org/wp-content/uploads/logo.jpg
Kim Thelwell
2019-09-11 19:22:21
2019-12-17 12:57:54
Aboriginal Homelessness in Canada