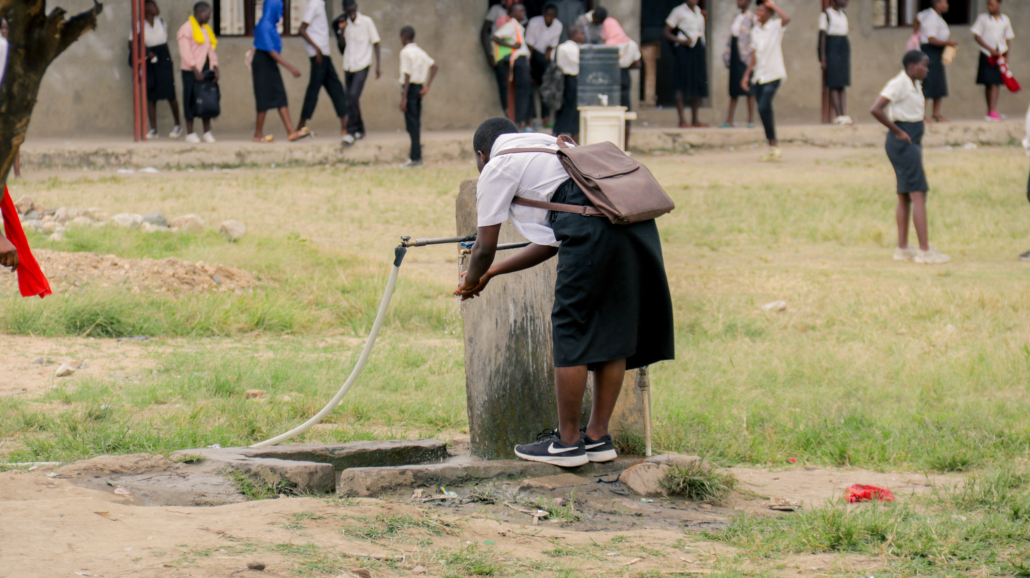 Period poverty is defined as a "lack of access to menstrual products, education, hygiene facilities [and/or] waste management." The World Bank says that each day, more than 300 million females menstruate and about 500 million menstruating females experience period poverty. In impoverished areas such as sub-Saharan Africa, the issue is more pronounced. The impacts of period poverty in sub-Saharan Africa are far-reaching.
3 Facts About Period Poverty in sub-Saharan Africa
Inaccessible Menstrual Products. The prices of menstrual products like sanitary pads range between $0.96 in Ghana and $2 in Zimbabwe. These high costs mean basic menstrual essentials are unaffordable for impoverished girls and women. As such menstruating females sometimes resort to using unhygienic alternatives such as newspapers, rags, cow dung and leaves, which increases the risk of infections.
Menstrual Stigma and Misinformation. Due to a lack of information and misconceptions, in sub-Saharan Africa, menstrual stigma is common and worsens cases of period poverty in sub-Saharan Africa as girls who are period-poor hesitate to reach out for help due to embarrassment. Also, because of stigma, taboos and myths, girls are usually isolated and sometimes restricted from activities during their menstrual cycle. For example, in Asembo, Kenya, many people believe "menstruating girls should not sleep in their mother's house" because menstruation is considered an "unclean" process.
Period Poverty Affects Education. According to UNESCO in 2014, because of period poverty in sub-Saharan Africa, 10% of girls miss out on education while menstruating. This equates to losing about 20% of a school year. Girls without menstrual supplies to properly manage their periods fear embarrassment or humiliation at school. When a girl completes school, she has higher job prospects, learns more about her health and helps her family, community and country at large. Period poverty raises the chances of dropping out of school entirely, which makes girls more vulnerable to poverty.
FemConnect by Asonele Kotu
Asonele Kotu is a South African entrepreneur who founded FemConnect. In alignment with SDG 3 (Good Health and Well-Being) and SDG 5 (Gender Equality), FemConnect is a startup focusing on developing technological solutions to address period poverty in sub-Saharan Africa.
The BBC explained that the "platform allows users to access sexual and reproductive telemedicine with no stigma or discrimination as well as feminine hygiene products and contraceptives." The focus is on underserved, marginalized girls. Girls can reach the website privately for assistance and advice pertaining to their menstrual health.
With the #WegotuGirl campaign to end period poverty in Africa, Kotu also advocates and garners support for the distribution of menstrual products like pads, menstrual cups and tampons to less privileged women and girls living in rural communities. "Collaborating with schools and local organizations to uplift women, Kotu has expanded her initiative to Nigeria," Sowetan Live reports.
With platforms such as FemConnect, girls in sub-Saharan Africa can now seek menstrual guidance and easily access menstrual products, which helps to reduce the number of girls missing school during their menstruation. By addressing period poverty, poverty as a whole reduces because more girls gain an education.
– Oluwagbohunmi Bajela
Photo: Flickr
https://borgenproject.org/wp-content/uploads/logo.jpg
0
0
Saiesha
https://borgenproject.org/wp-content/uploads/logo.jpg
Saiesha
2023-02-03 07:30:44
2023-02-03 09:50:25
Ending Period Poverty in Sub-Saharan Africa