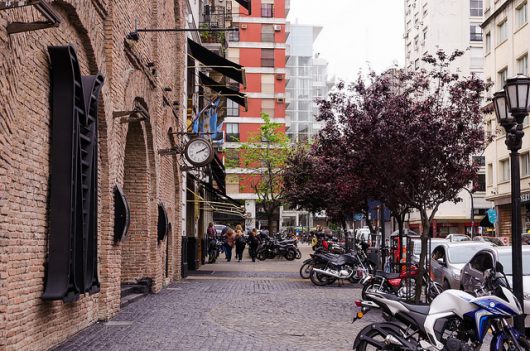 From the second half of 2016 to the first half of 2017, Argentina lowered its poverty rate by 1.7 percent. Though that number may seem small, it represents a significant step forward for a country who has over 30 percent of its citizens living in destitution. What steps did the nation take to reverse years of trends? How can other struggling parts of the globe learn from Argentina?
Market-Friendly Policies
One of Argentinian President Mauricio Macri's goals was to attract foreign financing. From 2003 to 2016, Foreign Direct Investment (FDI) in Argentina averaged at $575 million. But in the second quarter of 2016, the FDI increased to $788 million. This amount represents the highest investment in the country since July 2014.
Steep Currency Devaluation
To combat record inflation, Macri took an unpopular measure. Currency devaluation in 2015 resulted in surging prices and a temporary increase in the country's poor. Money was now worth less, though this was little comfort to those with little money to start.
All Macri's program needed was time. Private sector investment and job creation rose in the past year, which led to more consumer spending. Not only has the poverty rate recovered from its drop, but the country now has a solid base of businesses and investments to continue its trends. A healthy economy tends to create lower poverty… though that truism doesn't always hold.
Not Depending On Businesses Alone
Despite the advances made under Macri's leadership, his government is riddled with issues. His critics claim that Macri's attempts to court businesses only led to a widening gap between the rich and the poor. Reducing subsidies for electricity and gas led to a 40 percent rise in inflation in 2016.
But in a non-business sense, Macri's initiatives represent a step forward. In 2013, former President Cristina Kirchner claimed that Argentina lowered its poverty rate to five percent, and refused to back that claim with evidence. The current state of Argentina challenges that dubious claim. More so than any business, the best move Argentina made for its impoverished was to admit it had a problem. For each positive gain spearheaded by Macri, government humility made them all possible.
Erasmo Mema, a political analyst from FTI Consulting, predicted that Argentina's 2017 economic successes would make or break Macri's legacy. As of November 2017, the Macri administration appears secure. But Mema warns Argentina that "…any foreign direct investment will have to be buttressed by the government's commitment to transparency, [and] a sound economic policy…"
– Nick Edinger
Photo: Flickr
https://borgenproject.org/wp-content/uploads/logo.jpg
0
0
Borgen Project
https://borgenproject.org/wp-content/uploads/logo.jpg
Borgen Project
2017-12-07 07:30:53
2019-10-24 12:10:33
How Argentina Lowered its Poverty Rate in 2017