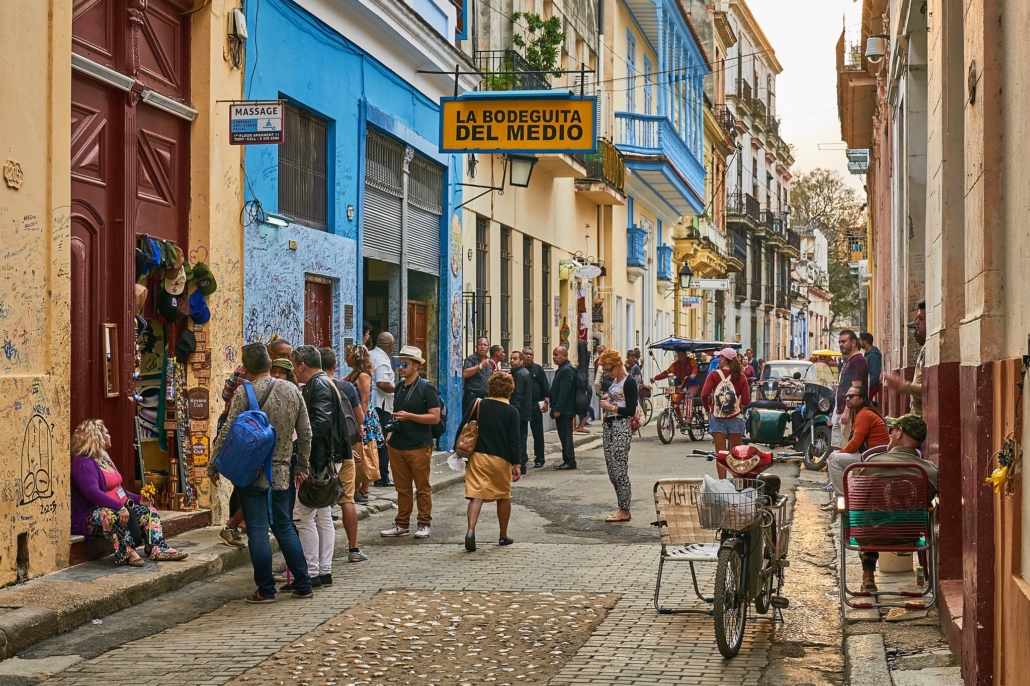 The island nation of Cuba has long dealt with the social and urban problem of housing. From shantytowns on the island before the 1950s through the massive construction boom under the Castro Regime beginning in 1959, housing has been an integral part of Cuba's social and political issues. Here is some information about homelessness in Cuba.
Overview of Cuban Housing Policy
The 1959 Cuban Revolution ushered in the Castro regime. With the rise of Fidel Castro came new social reforms. The regime paid particular attention to reforming housing policy and alleviating homelessness in Cuba which had previously plagued the island. Castro introduced new socialist policies such as high housing subsidies paired with state-owned homes in order to contain housing prices and costs of construction.
According to Cuban architect Dr. Coyula-Cowley, one can attribute much of Cuba's urban growth and renewal to large scale government building projects under the Castro regime. Coyula-Cowley cited that between 1958 and 1998, both urban and rural housing stock experienced a radical increase in the quality of living conditions. The majority of both urban and rural housing received descriptions of "good" in 1998 as opposed to the majority of units qualifying as "bad" in 1958.
Current Trends
Cuba currently enjoys a near-zero rate of homelessness. This is primarily due to high levels of housing subsidies from the government as well as a cultural tradition of multifamily homes where many members of the extended and nuclear family all share one residency. This social custom causes the vast majority of the Cuban population to be able to list an official address and thus minimize technical homelessness rates.
According to The Conversation U.S. news source, as of 2018, the National Assembly of Cuba approved a reformed draft constitution which includes orders to lower regulations on the market for private residential housing in order to stimulate development. This action could help to stimulate urban growth and renewal throughout Cuba through the use of free market-based mechanisms. This is a departure from previous state-sponsored building projects in order to meet increased housing demand.
Hidden Issues
Despite the near-zero rate of homelessness in Cuba, it is difficult to accurately measure homelessness rates. U.S. intervention and constraints of low-cost construction have created hidden issues. The U.S. embargo on Cuba in the 1990s followed by Cuba's Special Period due to the collapse of the Soviet Union both constricted the supply for building materials, leading to higher costs and slow-building rates. In addition, the inability of modern Cuba to continue building low-cost homes due to these limitations has led to an increased concentration of multifamily residencies despite the desire for younger generations to live separately.
The elderly are at a particularly high risk of homelessness despite every Cuban having an official address. Retired Cubans live on a fixed pension of 248 Pesos (~10 USD) per month which forces the elderly into a constant state of financial hardship. Given that 10.6% of Cubans are over 65 years of age, a significant part of the population experiences poverty. According to the Havana Times, many elderly Cubans may sleep on public benches or practice "couch surfing" by living with friends as overcrowding makes their own family unable to care for them. The exact percentage of homeless elderly is unknown but social workers are aware of the underreported issue as noted in the Havana Times. Although the elderly may have an official address, the quality of life is reminiscent of homelessness.
Experts have determined that the capital of Havana needs 300,000 housing units in order to meet demand. Thus, with Cuba experiencing an average rate of 4.1 people per living space continues to reinforce the trend of overcrowding. Therefore, official homelessness rates may be low in Cuba, but the quality of Cuban housing can often be below ideal living standards and is often unsafe.
On top of overcrowding, weather-related issues such as hurricanes and tropical storms have also degraded the current housing stock. Weather-related issues cause consistent destruction and inhibit the ability to make repairs, often exposing wiring, poor insulation and leaking rooftops. An official report stated that seven out of 10 homes need repair, with 7% of all houses being unhabitable.
Solutions
There is still a very real housing crisis involving the quantity and quality of Cuba's housing. Fortunately, the state and local governments of Cuba alongside international NGOs such as Oxfam are working to alleviate this crisis. Oxfam sent workers and aid to Cuba in the wake of Hurricane Sandy in 2012 to assist with rebuilding and maintaining residential homes, 150,000 of which had undergone damage, affecting over 600,000 people.
The state and municipal governments have also implemented the Architect in the Community Programme which provides technical support from architects to homeowners who are undertaking home building and renovations on a self-help basis. The program currently employs 630 architects in 157 of Cuba's municipalities serving over 500,000 households. This technical assistance empowers individuals to undertake home building and repair work while alleviating the government's burden of housing due to limited finances.
Homelessness in Cuba remains a complicated and multifaceted issue due to difficulties in recording true homelessness rates and housing shortages as a result of trade limitations. However, despite these issues, multiple government and nonprofit programs exist in order to stimulate building and repairs. They hope to protect against weather-related damage as well in hopes of alleviating both homelessness as well as poor living situations.
– Ian Hawthorne
Photo: Flickr
https://borgenproject.org/wp-content/uploads/logo.jpg
0
0
Kim Thelwell
https://borgenproject.org/wp-content/uploads/logo.jpg
Kim Thelwell
2020-06-20 07:30:38
2020-06-16 12:22:39
Hidden Homelessness in Cuba