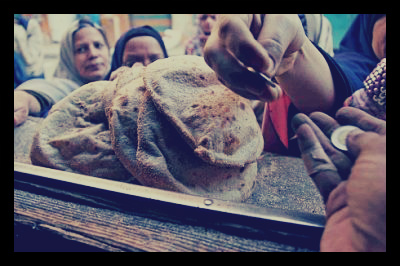 A new web-based tool called Arab Spatial has recently launched and will provide aid workers and researchers access to valuable data relating to food security and malnutrition information throughout the Middle East. Previously, aid workers and activists noticed a lack of data on resources including food and water – data that is typically used in important policy and resource distribution decisions. Even if a country did have relevant information on these issues, the data was not efficiently being shared between countries and regions.
Now, researchers and aid workers can turn to Arab Spatial, an online tool developed by the International Food Policy Research Institute (IFPRI) that should house all food security information for the Arab world in one easily-accessible location.
Food security is an enormous issue in the region, where many countries must import many of their basic food staples, and where war and fighting have exacerbated hunger and perpetuated poverty. Abeer Etafa, the representative of the World Food Program, said that "millions of families" throughout the region were having difficulties obtaining food, and with the events surrounding the Arab Spring and other civil unrest and upheaval, have had to face rising instability and lost wages as well.
Although the struggle of millions to obtain the food necessary to survive is known, it has been very difficult for researchers and aid organizations to quantify; IFPRI says that not many countries in the Middle East have poverty figures widely available, and even when they do, it is unclear how accurate said figures are.
To combat this issue, Arab Spatial will aggregate data on food based on national, regional, and local areas, and the data can be used to create maps showing "more than 150 food security and development-related indicators related to poverty, malnutrition, disease, production and prices, public finances, exports and imports."
IFPRI also asserted that economic development and proper nutrition and food security are vital to each other, and one cannot be successful without the other. It is clear that eradicating the challenges to make food accessible will create sustained economic growth and development throughout the Middle East.
IFPRI hopes that Arab Spatial will be used by government officials, researchers, humanitarian aid workers, and journalists, and most importantly, decision-makers in addressing food security.
– Christina Kindlon
Source: IRIN
https://borgenproject.org/wp-content/uploads/logo.jpg
0
0
Borgen Project
https://borgenproject.org/wp-content/uploads/logo.jpg
Borgen Project
2013-03-15 19:31:38
2020-05-24 23:47:06
Arab Spatial Tracks Food Security