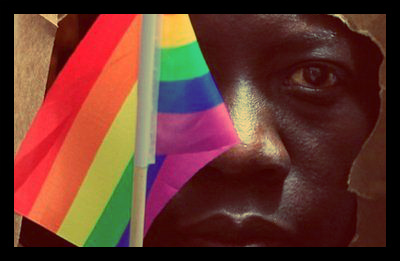 Uganda is under massive scrutiny for passing one of the world's toughest anti-gay laws. The move comes after a similar bill was passed in Nigeria, which gives a 14 year sentence for being convicted of acts of homosexuality. The bill has come under fire from many Western countries as well as a great many activist organizations.
The anti-gay bill in Uganda comes with some of the most weighty punishments in the world. According to NPR, the punishments can include life in prison for some of the perceived harsher offenses. Simply renting an apartment to an lesbian, gay, bisexual or transgender (LGBT) person and not telling the authorities can result in five years in prison.  According to variety of sources a group of Evangelical Christians in the United States may be behind the background of the bill. As they see the anti-gay movement as lost in the United States, they are now trying to stem the tide in other countries.
There have been reports that Evangelical Christians have indeed been using money and influence in Uganda to promote anti-LGBT sentiment and get bills such as the one Uganda President Yoweri Museveni signed into law a more common part of African law. Museveni recently said, " I…encourage the United States government to help us by working with our scientist to study whether indeed, there are people who are born homosexual." This issue is still being debated.
Beyond the obvious human rights tie, there is a broader issue here: the age old intervening imperialist question. As soon as the bill was signed into law, Western powers and international organizations cut off funding as well as other economic sanctions upon Museveni's signing of the bill. It is no secret that the majority of the countries in Africa do require foreign aid of some type; and African nations are not usually going to reject large injections of cash.
The stance of President Museveni and Uganda to the delay a $90 million dollar loan from the World Bank has been surprising. Ofwono Opondo, a government spokesman, said, "The West can keep their aid to Uganda over homos, we shall develop without it." This is a surprising stance from one of the world's poorest countries with a per capita income of only $170.
The anti-gay bill signed into law by Museveni is one of number of discouraging bills that are coming to fruition which are both extremely anti-development and anti-human rights. For one of the poorest countries in the world, making life even more difficult for some of its citizens is, in the words of Secretary of State John Kerry, "…just morally wrong…"
– Arthur Fuller
Sources: New York Times, NPR, CNN, New York Times, World Bank, The Independent, Business Day Live, BBC
https://borgenproject.org/wp-content/uploads/logo.jpg
0
0
Borgen Project
https://borgenproject.org/wp-content/uploads/logo.jpg
Borgen Project
2014-03-10 04:00:40
2017-03-20 13:21:50
Uganda Signs Anti-Gay Bill