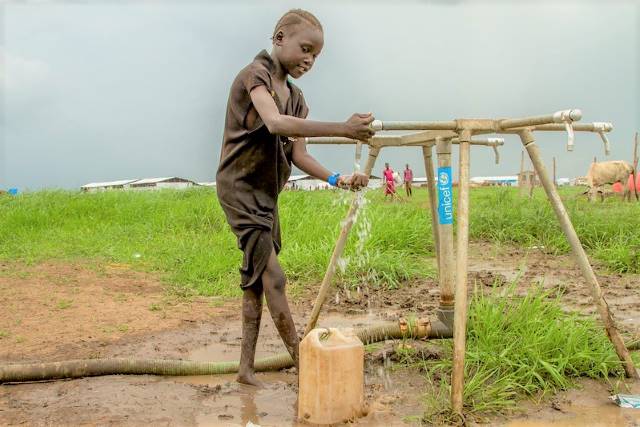 In 2012 and 2014, NativeEnergy visited Ethiopia to assess the water situation and determine the viability of water filters. According to NativeEnergy, about 65% of people in the Sidama Zone of Ethiopia are forced to utilize "unclean water sources." In 2019, about 98.52% of people in Sidama voted for it to be an autonomous, self-governing state. In June 2020, the state became independent. However, the people of the Sidama Zone and other rural areas in Ethiopia face serious issues regarding access to clean water sources. To address this issue, the Desert Rose social enterprise is providing water filters to Ethiopia.
Water Studies in Ethiopia
According to Water.org, only around 42% of Ethiopians have access to clean and safe water sources. In rural areas of Ethiopia, access to clean water is even more limited. Severe climate conditions and political issues largely contribute to Ethiopia's water shortages. Many rural Ethiopians resort to collecting water from water sources that are often contaminated and only serve to spread disease.
The World Health Organization (WHO) outlines the consequences of drinking unclean water. Contaminated water sources lead to the spread of diseases such as cholera and dysentery. Agriculture is central to the lives of almost 95% of people in Sidama. Since agriculture plays a significant role, water is needed for a thriving agricultural industry that supports food security and livelihoods in Sidama.
Desert Rose
Desert Rose is an Ethiopian-based social enterprise that has focused on community development through engineering consulting in rural Ethiopia since 2008. Thomas Berger, a swiss anthropologist, and British engineer, Andrew Smith, established Desert Rose as a force for social good. Desert Rose has come up with a water filter solution to ensure Ethiopian people in rural areas like Sidama have access to clean water.
The water filter called Minch is able to mechanically remove 99.9% of E. coli bacteria. There is no need for chemicals and the filter is much more effective than conventional biosand water filters. The Ethiopian government tested the filter. It is simple to use, "lasting up to two years in rural areas and up to five years in the towns." The low-cost filter targets impoverished communities in Ethiopia. The water filter is produced entirely in Ethiopia, enabling the company to save on costs and keep the water filter affordable to all. The filter also has "an internal 15-liter water reservoir" to protect water from contamination during storage.
The Minch water filter provides a form of water purification for Ethiopian households who cannot afford to boil water due to the high cost of firewood. After three years in development, by 2019, Desert Rose produced 1,000 water filters. Oxfam bought 50% of these filters for use in its humanitarian efforts. With funding and support, the Minch water filter has the potential to reach large-scale production so that all Ethiopians can have access to clean water.
Water for All
Since water access and poverty are linked, better water access means reduced poverty. According to the United Nations, water is essential for socio-economic development and plays a significant role in decreasing "the global burden of disease and improving the health, welfare and productivity of populations." With companies and organizations working to improve water access in Ethiopia, poverty in Ethiopia is reduced.
– Jacob Richard Bergeron
Photo: Flickr
https://borgenproject.org/wp-content/uploads/logo.jpg
0
0
Evan Winslow
https://borgenproject.org/wp-content/uploads/logo.jpg
Evan Winslow
2021-06-30 02:53:19
2021-07-06 01:15:31
Providing Clean Water Filters to Ethiopia