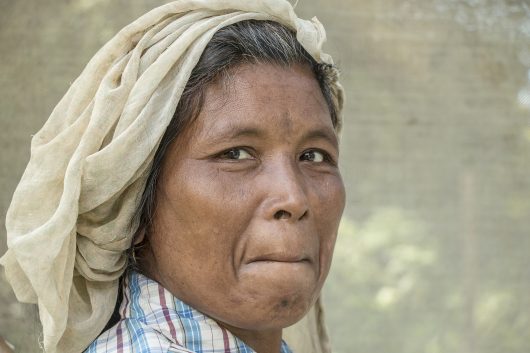 The problem of poverty is not too big to tackle, but it is a huge issue. Chief Strategy Officer and Vice President of Strategy and Learning at PATH, Amie Batson, believes the answer is innovation, and she is especially optimistic about innovations geared toward improving maternal and child health. She worked with the United States Agency for International Development (USAID) on its Child Survival: Call to Action initiative that "challenges the world to reduce child mortality."
This initiative united the governments of India, Ethiopia and the U.S. to work with UNICEF toward the goal of making sure every child reaches his or her fifth birthday. By 2035, Child Survival: Call to Action strives to reduce the number of deaths before age 5 to only 20 in every 1,000.
"We have the tools, the treatments and the technology to save millions of lives every year, and there is no excuse not to use them," said UNICEF Executive Director Anthony Lake. He also stated that countries must focus on "scaling-up coverage of high-impact, low-cost treatments, sparking greater innovation and spurring greater political will to reach the hardest-to-reach children."
One such low-cost practice proven to be effective in improving maternal and child health is "kangaroo mother care." This practice involves immediate and prolonged skin-to-skin contact between mother and child after a child is born. Research shows that this contact results in exclusive breastfeeding, which is especially important for children in developing countries. It also helps with thermal regulation and creates a psychological connection between mother and child. It is a simple change with lasting impact.
Many other notable innovations involve giving women access to family planning. Sayan Press produces an injectable contraceptive available in small doses through an easy-to-use injection device. Its availability and ease of use allow community-level workers to hand it out, thus expanding its accessibility.
Batson encourages nonprofits and governments alike to continue the search for innovators as a way of reducing the number of preventable deaths among women and children.
"Local innovators have incredible ingenuity and capacity to drive 'frugal' innovations—low-cost, life-saving innovations tailored to local needs," she said, encouraging countries to look within for their solutions.
Through the collaboration of organizations like USAID and PATH, it has been shown that even as few as 11 innovations can make a significant difference. There is much hope for the future of women and children's health, and the best place to start is here.
– Rebecca Causey
Photo: Flickr
https://borgenproject.org/wp-content/uploads/logo.jpg
0
0
Borgen Project
https://borgenproject.org/wp-content/uploads/logo.jpg
Borgen Project
2016-11-21 01:30:46
2020-05-18 10:04:14
Improving Maternal and Child Health Through Innovations