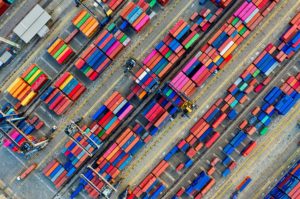 Throughout the past several decades, nations in Southeast Asia have seen significant declines in extreme poverty rates. As poverty has fallen and these nations have developed economically, the Association of Southeast Asian Nations has become the United States' fourth-largest trading partner. While the United States does rely heavily on this region for imports, trade with ASEAN also supports American exports and bolsters nearly 346,000 American jobs. The following five countries in Southeast Asia are critical trading partners and demonstrate the economic benefits that can coincide with a decrease in extreme poverty:
1. Malaysia
Malaysia has been extremely successful in reducing poverty throughout the past several decades. According to the United Nations, "… in 1970, 49.3% of Malaysian households were below the poverty line." As of 2015, the figure had fallen to 0.4%. As poverty has fallen, Malaysia has also grown economically, developing profitable manufacturing, petroleum and natural gas industries.
As the country has reduced poverty and developed economically, it has become an important trading partner to the United States. The United States imports electrical machinery, tropical oils and rubber from Malaysia. It also exports soybeans, cotton and aircraft to the nation. In total, the trade between the two nations totals around $57.8 billion each year and supports nearly 73,000 American jobs.
2. Thailand
Thailand is another country that has seen impressive levels of poverty reduction in recent decades. According to The World Bank, poverty rates fell from around 65% in 1988 to under 10% in 2018. The nation has also evolved economically, developing large automotive and tourism industries as poverty rates have fallen.
Trade between the United States and Thailand has steadily grown, totaling $48.9 billion in 2018. When analyzing imports, the United States relied on Thailand for machinery, rice and precious metals. In terms of exports, the United States provided the nation with electrical machinery, mineral fuels and soybeans. In total, the exports to the nation supported nearly 72,000 American jobs. Additionally, exports to Thailand have been increasing in recent years, growing nearly 14.5% from 2017 to 2018.
3. Vietnam
Vietnam is perhaps one of the most astounding examples of poverty reduction and economic development. The World Bank reports that "the poverty headcount in Vietnam fell from nearly 60% to 20.7% in the past 20 years." As it has done so, the nation developed one of the most rapidly growing middle classes in Southeast Asia, became a center for foreign investment and developed key industries in electronics, footwear and textiles.
While the United States has come to heavily rely on Vietnamese imports, Vietnam is also a rapidly growing market for American exports. In fact, American exports of goods to Vietnam increased by 246.9%, and American exports of services to the nation increased 110% since 2008. According to the Office of the United States Trade Representative, "U.S. exports of Goods and Services to Vietnam supported an estimated 54,000 American jobs in 2015."
4. Indonesia
Though the nation still has significant progress to make, Indonesia is another nation that has seen a reduction in extreme poverty rates. Since 1990, the nation has managed to half its poverty rate and make significant economic advancements. Currently the largest economy in Southeast Asia, the nation has developed notable industries in petroleum, natural gas, textiles and mining.
Trade with the nation totaled around $32.9 billion in 2019. While the United States imported apparel and footwear from the nation, it also exported soybeans, aircraft and fuels to Indonesia. In total, American exports to Indonesia are growing, increasing 19.1% from 2017 to 2018 and supporting nearly 56,000 American jobs.
5. Philippines
While poverty is still an issue in the Philippines, it has seen significant declines in recent years. According to the World Bank, poverty fell from 26.6% to 21.6% from 2006 to 2015. The nation has also made significant improvements in developing industries outside of agriculture. While agriculture composed nearly one-third of the nation's GDP in the 1970s, it currently represents 9.3%, split between an emerging industrial and service sector.
Trade with the nation currently provides $29.6 billion each year, and exports to the Philippines grew 3% from 2017 to 2018. Mainly, the Philippines relies on American exports for electrical machinery, soybean meal, and wheat. Overall, exports to the Philippines support an estimated 58,000 American jobs.
Affecting nearly one in five American jobs, international trade is a critical part of the American economy. As demonstrated by Southeast Asia, a reduction in global poverty rates not only contributes to global economic development but also supports the export industry and American jobs.
– Michael Messina
Photo: Pexels
https://borgenproject.org/wp-content/uploads/logo.jpg
0
0
Kim Thelwell
https://borgenproject.org/wp-content/uploads/logo.jpg
Kim Thelwell
2020-09-09 07:59:01
2020-09-09 07:59:01
5 Countries in Southeast Asia Supporting American Exports