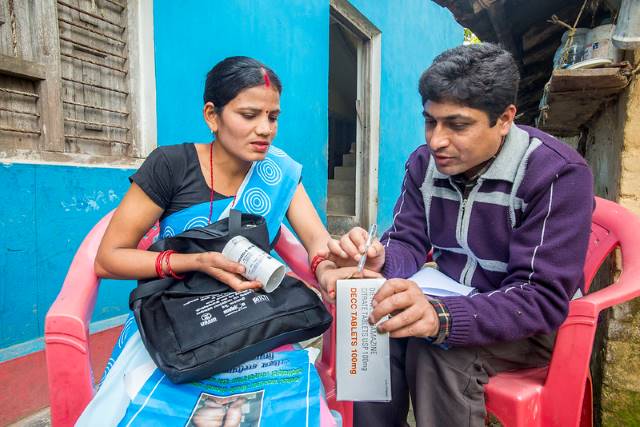 Neglected tropical diseases (NTDs) are a group of diseases caused by a variety of pathogens that are common in low-income regions. The World Health Organization WHO) and the Centers for Disease Control and Prevention (CDC) categorize 20 diseases as NTDs. They affect more than one billion people around the world, with more than a third of people affected by NTDs living in Africa. While about one-sixth of the world's population suffers from at least one NTD, more attention is often brought to other diseases, such as HIV/AIDS and malaria. While these other diseases require a high level of attention, NTDs need prioritization too. The effects of NTDs can last for decades if proper care is not sought out as many have the ability to bring on permanent blindness and disfigurement. It is of the utmost importance that NTDs are addressed and one such organization putting in the work is the END Fund.
The END Fund
The END Fund is a nonprofit organization that seeks to protect the lives of people at risk of NTDs. It delivers treatments by working with local partners, understanding that these groups have regional expertise and know the needs of their area best.
The END Fund helps its partners design programs so that they can expand their capacity to collect important data regarding NTDs. Further, the END Fund provides technical support and monitors progress so its partners can fight disease in the most effective way possible.
It also collaborates with non-governmental organizations and seeks to involve all stakeholders in order to improve the lives of those at risk of contracting NTDs. The END Fund is active across many countries in sub-Saharan Africa as well as India and Afghanistan. It has programs in Nigeria, Ethiopia, the Democratic Republic of the Congo, Somalia and others.
NTDs in Nigeria
The country with the greatest prevalence of NTDs in Africa is Nigeria. With a population of 195 million people, five of the most common NTDs are present: intestinal worms, lymphatic filariasis, river blindness, schistosomiasis and trachoma. These diseases can cause severe pain that inhibits people from going about their daily lives. Children miss out on their education and adults miss out on economic opportunities. NTDs can cause the already impoverished to sink even deeper into poverty.
In 2013, the END Fund arrived in Nigeria. Two years later, it partnered with Helen Keller International to support local partners, the Amen Foundation and Mission to Save the Helpless (MITOSATH). It has since helped build the capacity of these groups so that they can respond to the issue of NTDs even stronger. It engaged with local leaders across many levels to make people aware of the treatment plans that are available. Among traditional groups, leaders took medication in front of many people to show that it was safe.
The End Fund's Impact
In 2019 alone, the END Fund was able to treat 121 million people. The END Fund also trained 2.7 million healthcare workers between 2012 and 2019. Its workers have performed almost 31,000 surgeries during that same time period, with the treatments valued at more than $1 billion.
NTDs pose a great threat to people in developing countries. The END Fund has been able to accomplish a lot through its collaborative projects in Nigeria and across other countries. The END Fund will continue to work toward its vision of ensuring that people at risk of NTDs can live healthy lives.
– Evan Driscoll
Photo: Flickr
https://borgenproject.org/wp-content/uploads/logo.jpg
0
0
Jennifer Philipp
https://borgenproject.org/wp-content/uploads/logo.jpg
Jennifer Philipp
2021-02-18 07:30:38
2021-02-16 04:57:32
The END Fund: Treating Neglected Tropical Diseases