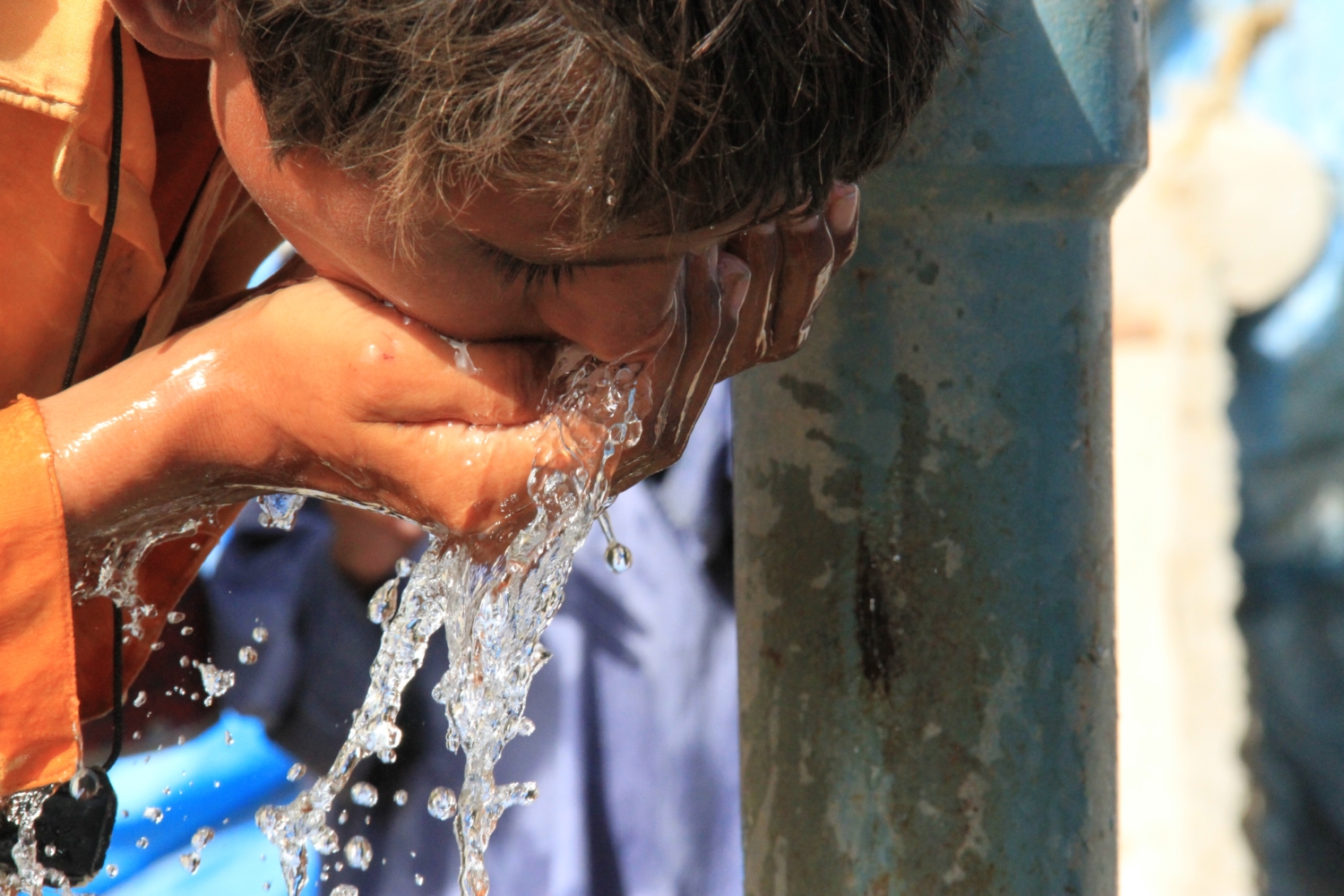 The United Nation's sixth Sustainable Development Goal is devoted to enhancing clean water and sanitation. Specifically, it calls for equitable access to clean drinking water and basic sanitation for all by 2030. However, nearly one-third of the global population lacks access to clean drinking water. Some companies are making solutions to this problem in the form of apps improving access to clean water.
The Problem
The World Health Organization defines safe water as 20 liters per person per day of accessible, clean drinking water within one kilometer of a household or business. Without safe water, families must spend more time caring for sick loved ones and fetching water from far-away sources. This often prevents them from joining the workforce and earning an income. Businesses and schools that are unable to provide safe water often struggle to retain staff and students. Overall, communities without safe water are more susceptible to illnesses and destruction from natural disasters. Indeed, diarrheal diseases stemming from unsafe water usage and poor sanitation kills nearly 1,000 children per day.
Thankfully, technological innovation for accessing clean water is on the rise. New technological solutions range from fog-to-water conversion systems to easy-to-use water filters. Below are three apps improving access to clean water by collecting, harnessing and sharing important water systems data around the world.
mWater
John Feighery, a former NASA employee, and his wife Annie Feighery created mWater in the mid-2000s for Android devices. After working for a company testing well water in El Salvador, Mr. Feighery learned that the process of testing for clean water was cumbersome and expensive. He collected samples with heavy machinery, transported them to a far-away lab for testing and recorded locations by hand. Mr. Feighery decided he could simplify the process using technology he used with the International Space Station.
He and his wife created mWater, which records the results and precise locations of water quality tests on a mobile device. Anyone with the app can view the data. Users can add pictures and write notes on scent and appearance. Additionally, they can add data from new tests they've conducted using the $10 water testing kit available from the app.
With its global water quality database and expedited process of identifying safe water, mWater is one of the most comprehensive apps improving access to clean water. Today, more than 75,000 governments, NGOs, health workers and researchers use mWater for free in 180 countries. They include UN-Habitat, UNICEF, the World Health Organization, and The Water Project. Altogether, mWater receives and records 250,000 water surveys per month for public use.
Akvo Flow
One of the few apps improving access to clean water is Akvo Flow. Peter van der Linde and Jeroen van der Sommen founded Akvo Flow after meeting at the World Water Week conference, in Stockholm. They wanted to improve the way that water quality data was presented via open-source technology. This allows governments and organizations to better address the issue of finding safe water. Akvo works with users to design projects, capture meaningful data, understand the data and act to improve conditions. To date, Akvo has implemented software in 70 countries by working with more than 20 governments and 200 organizations.
It aims to increase accountability, transparency and productivity for each partner organizations. Akvo Flow does this by streamlining the data collection process, which allows for quicker decision making. Some of its partnerships include setting up a sanitation monitoring system in Mauritania and working with Water for People in Peru to design solutions. Additionally, it works with UNICEF and the Ministry of Water Resources to test water quality nationwide in Sierra Leone.
Open Water Data
As the name suggests, Open Water Data makes water data available to the public. Founded in 2017 by a group of software engineers and data scientists from Datameet, Open Water Data only applies to India, where it is based. Extreme flooding followed by water-source depletion in India led the group to question the country's water management systems. They found that the public is unable to access much of India's water data, despite the fact that local governments need extensive data to implement water management systems.
In response, the founders created an easy-to-use map-based web app with available data from Google's Earth Engine. It includes datasets from NASA and the Japan Aerospace Exploration Agency (JAXA). Now, the app is one of a few improving access to clean water. It is a one-stop-shop for information on daily rainfall, soil moisture, groundwater and reservoir shortages. Researchers and local governments can create simple models in water-scarce regions and plan for flood mitigation using Open Water Data's tools. Additionally, plans are in place to create a database that all parties can contribute to.
The Future of Apps Improving Access to Clean Water
In July 2020, the United Nations Secretary-General António Guterres expressed concern about the progress of Sustainable Development Goal 6. Specifically, he cited climate change, pollution and increasing demand as obstacles. If clean water and sanitation remain problems in 2030, global health, education and climate change will suffer. These apps improving access to clean water through data management are just one way that technology can crowdsource solutions to the global water crisis.
– McKenna Black
Photo: Flickr
https://borgenproject.org/wp-content/uploads/logo.jpg
0
0
Kim Thelwell
https://borgenproject.org/wp-content/uploads/logo.jpg
Kim Thelwell
2020-10-16 15:26:21
2020-10-16 15:26:21
Ending the Data Drought: 3 Apps Improving Access to Clean Water