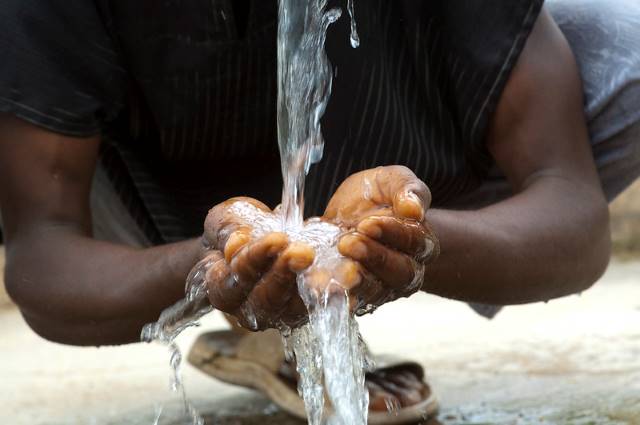 WaterAid is a non-governmental organization dedicated to bringing "clean water, decent toilets and good hygiene" to those living in poverty around the world. Established in 1981 in the United Kingdom, the organization now works in 28 countries, including Ghana. WaterAid Ghana plays an especially important role in Ghana as more than 5.5 million Ghanaians currently lack access to clean water. As COVID-19 continues to leave its mark throughout the world, access to water is more important than ever. WaterAid helps improve hygiene during the pandemic in several major ways.
Play for Health
WaterAid Ghana has partnered with the popular Ghana soccer team, Accra Great Olympics, in a project called Play for Health. Play for Health hopes to use soccer to encourage improved hygiene practices and adherence to COVID-19 prevention measures during the pandemic. The educational initiative will focus on communities in the coastal regions of Accra and Tema.
The first official event of the project occurred on April 18, 2021. A team of WaterAid volunteers and Accra Great Olympics soccer players assembled to distribute face masks and hand sanitizer to community members. This included police officers and taxi drivers. Team members also went door-to-door to relay information on COVID-19 protocols.
Educating Women on Menstrual Hygiene
WaterAid Ghana has also partnered with the Akuapem Community Development Programme (ACDEP) to educate women about menstrual hygiene. The campaign was held in Adawso, Ghana, on June 17, 2021. The target audience included women working in the market and other young women. Due to menstrual stigma, menstrual health is often a taboo subject in nations such as Ghana.
Because menstruation is not a subject of discussion, many girls and women lack the necessary menstrual education needed to properly and safely manage their menstruation. By hosting this educational campaign, WaterAid Ghana and ACDEP, along with many female speakers, were able to encourage improved menstrual hygiene in the community.
Prioritizing Hygiene
WaterAid Ghana has also supported adequate water, sanitation and hygiene (WASH) stations in public spaces throughout Ghana where infrastructure is often lacking. According to WaterAid, "Clean water, decent sanitation and good hygiene services are fundamental to economic development." WaterAid reports that handwashing with soap is a critical way to prevent the spread of COVID-19, yet almost 60% of Ghanaians "are unable to practice hand hygiene at all critical times." WaterAid asserts that "Handwashing with soap affects not just health and nutrition, but also education, economics and equity."
Prior to the pandemic, hygiene and sanitation were not the most significant priorities. However, turning a blind eye to these issues is no longer possible in the face of the current global health crisis. The longer the pandemic continues, the more damage is done to Ghana's markets. The inability to properly contain the virus leaves Ghana's markets in a constant vulnerable position of potentially shutting down.
In June 2021, WaterAid Ghana worked to improve access to two WASH facilities in two districts of the Upper East Region of Ghana. These facilities are located in rural areas where community members typically struggle to maintain proper hygiene routines. Later in June 2021, WaterAid Ghana also helped open another WASH facility in Bawku West, further improving access to hygiene facilities in the country.
Moving Forward
WaterAid Ghana's work has made a tremendous impact in the region, but in terms of overall access to water and WASH facilities, there is still room for progress. The organization calls upon people around the world to advocate for the right to clean water in Ghana, especially during the trying times of the COVID-19 pandemic.
– Jessica Li
Photo: Flickr
https://borgenproject.org/wp-content/uploads/logo.jpg
0
0
Yuki
https://borgenproject.org/wp-content/uploads/logo.jpg
Yuki
2021-08-13 07:30:57
2021-08-13 00:14:52
WaterAid Ghana Improves Hygiene During COVID-19