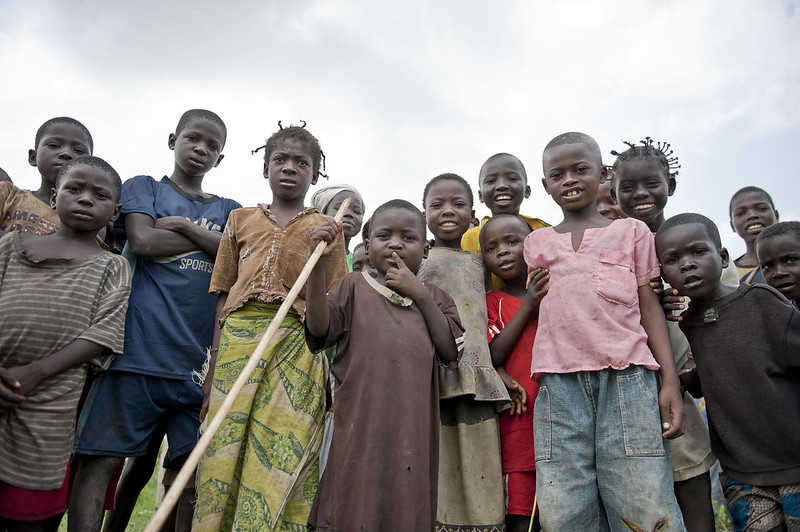 The Central African Republic, a landlocked nation in sub-Saharan Africa, is bordered to the south by the Republic of the Congo, Democratic Republic of the Congo, and Uganda, to the west by Cameroon, and to the north by Chad and South Sudan. Founded as an independent nation after a period of French colonial rule in 1960, the Central African Republic was saturated with various structural challenges dating from before and during colonial administration. The product of this history and several ongoing conflicts, as well as poverty from decades of relative economic and land mismanagement, have resulted in the Central African Republic failing to overcome among the highest poverty rates globally. Land and natural resource mismanagement has, in particular, rendered the nation's most vulnerable populations, especially children, vulnerable to food insecurity. There are four primary causes of this child hunger.
Civil War
Following several military coups and continued ethnic tension dating from the nineteenth century culminated in a civil war beginning in the 1990s. Over the past twenty years, the nation has transitioned back to constitutional democracy since a final pro-democracy military coup in 2003 brought a new constitution and various multi-party elections. However, civil wars remain prominent, with several rebel organizations still active in the country's north. Following these conflicts, the central government's institutions, based in the Central African Republic's historic metropolitan center, Bangui, have been substantially weakened, limiting the ability of public institutions to provide essential social services reliably. Additionally, recent post-election violence has added to this deprivation.
Economic Activity and Supply
Though many ceasefires have kept military tensions from worsening, rebel militias remain in control of large swathes of the nation, hampering economic output in all sectors, including agriculture. This dynamic has worsened poverty due to an absence of employment opportunities; 75% of the Central African Republic's population is impoverished, statistically among the highest globally. This, coupled with a 35% reduction in the nation's Gross Domestic Product, or GDP, has led to most households losing purchasing power, with recent reports indicating 65% to 75% of household income is allocated towards food.
The Most Vulnerable Demographics
High socioeconomic inequality most impacts women and young children in rural regions of the country, partially the result of longstanding inequality of land ownership common in sub-Saharan Africa. Additionally, rural families depending on subsistence or localized agriculture, already strained by circumstance, were often most impacted by the depredation of civil war. This has most substantially affected children among the youth population of the Central African Republic. Currently, the United Nations Children's Fund, or UNICEF, estimates that 40% of children under five years of age are suffering from malnutrition, while 30% suffer from malnutrition; rates are considered an "emergency threshold." This growing number of malnourished children has prompted fears that already limited access to social services, such as education, will be exacerbated. This has rendered international food aid fundamental to preventing backsliding, in particular related to children. Currently, the World Food Program provides 36,000 children under 5 years of age with fortified meals as part of the initiative to improve nutrition, vaccination rates and health training.
International Efforts
Following the invasion of Ukraine in February 2022, immediate impacts on Ukrainian grain exports, on which sub-Saharan Africa is predominantly dependent, especially nations that rely on food imports, such as the Central African Republic. Increased costs for food imports, of importance due to structurally low domestic productivity, are overextending residents in the world's poorest nations, including the Central African Republic. 
This development has been especially pronounced among already impoverished children, with child malnutrition increasing at high rates; since 2020, severe acute malnutrition among children under five years of age has increased by 25%. This has acted to reverse decades of efforts by international aid organizations, ranging from the International Monetary Fund, UNICEF, and prominent national donors, to counter the precarious situation for children and other vulnerable demographics, such as women in rural areas, with investments to improve security and resources. 
Before recent setbacks, child hunger in the Central African Republic was relatively lower than its neighboring countries in sub-Saharan Africa, with most large families obtaining direct and widespread international aid. In 2017 alone, UNICEF programs aided 850,000 in the Central African Republic through initiatives such as the WASH, a series of centers nationwide providing safe drinking water educational and health care services.
In conclusion, while international aid has proven integral to improving the impoverished circumstances in the Central African Republic, child hunger remains an ongoing and worsening crisis as the scale of deprivation among children is exacerbated by external factors, such as the war in Ukraine. As a result, organizations such as the IMF and individual nations are evaluating ways to encourage reform and expand programs. However, though a consensus remains, both are contingent on continued funding for the international programs that have prevented more significant crises from emerging.
– Cormac Sullivan
Photo: Flickr
https://borgenproject.org/wp-content/uploads/logo.jpg
0
0
Yuki
https://borgenproject.org/wp-content/uploads/logo.jpg
Yuki
2023-11-16 03:00:39
2023-11-13 04:20:15
Child Hunger in the Central African Republic