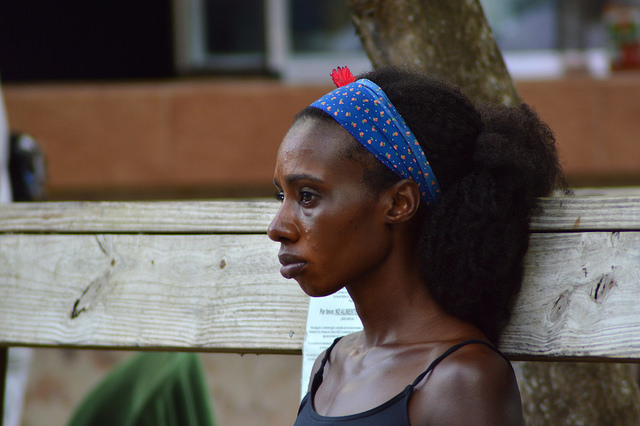 The island of Puerto Rico has yet to recover from Hurricane Maria's landfall in September 2017. Power outages, food shortages and a lack of coordination from disaster relief organizations have jeopardized an entire island inhabited by U.S. citizens. Timely aid to Puerto Rico has become detrimental to the island and as the U.S. government's funding shrinks, so do many of the people's chances of prosperity.
Insufficient Funding
Puerto Rican Governor Ricardo Rossello requested approximately $94.4 billion from the U.S. federal government: $31 billion for housing and $17 billion to reestablish power. The federal government initially offered only around $4.7 billion in loans, but the offer has since shrunk. The aid to Puerto Rico from the U.S. has been cut in half, now at around $2.2 billion.
Congress' plan allocated a total of $90 billion in disaster relief for Texas, Florida and California, combined with Puerto Rico's aid. In comparison, Hurricane Sandy garnered around $37 billion in aid to New Jersey alone. Needless to say, $90 billion is an insufficient amount to counter the enormous wreckage these four U.S. territories endured in the past year. Aid to Puerto Rico is the most crucial concerning total loss, yet it is the least prioritized based on governmental decisions for funding placement.
One reason aid to Puerto Rico is scarce is due to the U.S. Treasury Department's unwillingness to help, suspecting the small island of having a central cash balance that isn't low enough, despite the island's debt of $74 billion.
FEMA explains the $2.2 billion is divvied up between housing repairs, at around only $620 million, and other needs at $510 million. This funding, along with other FEMA programs, has helped 130,000 Puerto Ricans and housed fewer than 10,000. These numbers fall short of what's needed to supply appropriate aid to Puerto Rico.
Misplaced Trust
The federal government and FEMA have also given enormous funds to small, often understaffed or simply untrustworthy organizations to supply help.
One example is Bronze Star, LLC, a Florida company that was granted 30 million to supply tarps and plastic sheets for temporary roof repairs for those without proper shelter. By November of the same year, the contract was nulled and funding was withdrawn as the company did nothing to deliver. The entire process of approval and cancellation took four crucial weeks.
Another example is Tribute Contracting, LLC, whose sole employee was awarded a lofty $156 million as part of a plan to disperse nearly 30 million meals. The contract and funding were withdrawn after the company served only 50,000 people, failing over 18 million others who requested the nutritional aid in Puerto Rico. Since the cancellation, the owner has publicly accused the U.S. government of making her a scapegoat for FEMA's decision-making.
Looking Ahead
Aid to Puerto Rico is improving, but there's still much to do. With FEMA's teetering funding, much of the island is being repaired by its inhabitants and some private investors looking to help. Still, 16 percent of the island is without electricity, leaving 200,000 U.S. citizens without it for 6 months.
Locals and visitors to the island have already made tremendous improvements and repairs since the hurricane hit, but much more work still needs to be done. Most Puerto Ricans don't have the luxury of waiting for help to come and are forced to do what they can.
– Toni Paz
Photo: Flickr
https://borgenproject.org/wp-content/uploads/logo.jpg
0
0
Borgen Project
https://borgenproject.org/wp-content/uploads/logo.jpg
Borgen Project
2018-03-17 01:30:37
2019-11-04 01:26:40
The Fight For Aid to Puerto Rico