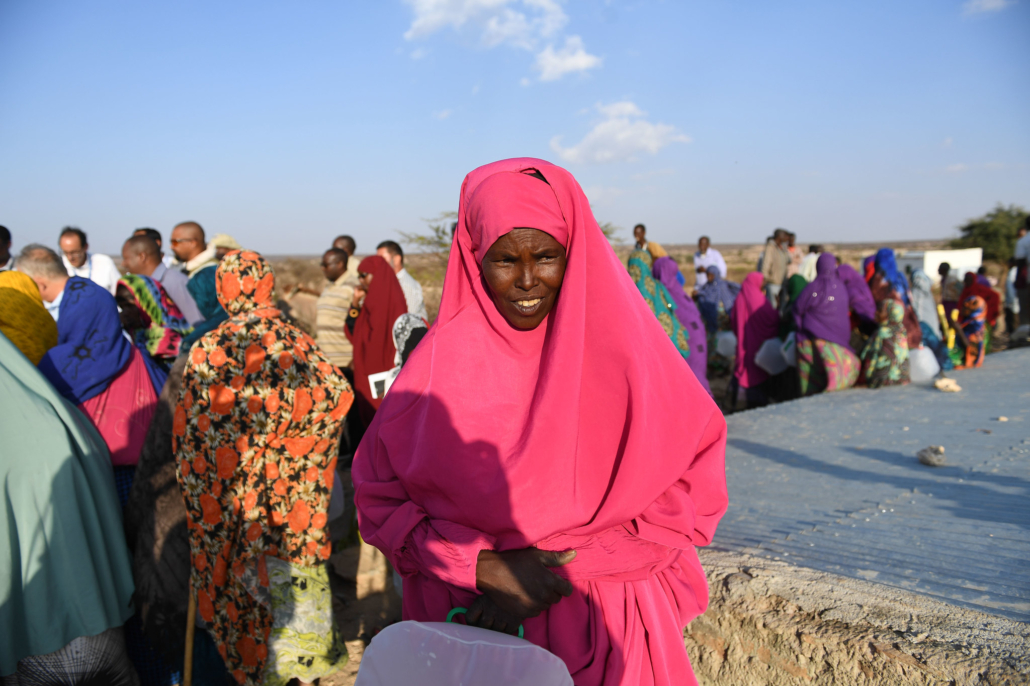 Since 2015, the African nation of Somalia has experienced five consecutive rainy season failures. The country is currently facing yet another drought, which will have serious impacts on food insecurity in the country. Humanitarian organizations like the U.N. Office for the Coordination of Humanitarian Affairs (OCHA) have made efforts to provide humanitarian aid in Somalia to combat the drought and prevent famine in the region. However, OCHA has faced obstacles in delivering aid in Somalia due to conflict in the area.
Conflict and Poverty in Somalia
Somalia has been in a state of civil war since 1988. Despite numerous attempts at peace, the conflict has failed to come to a resolution and has severely impacted poverty in the country. According to a World Bank report from 2019, almost 70% of the population of Somalia lived in poverty. Of the millions of people internally displaced due to the conflict, 74% endured poverty. The conflict has not only contributed to poverty in the country but has also presented barriers to delivering humanitarian aid in Somalia.
How Violence Makes Aid Difficult
Providing humanitarian aid in Somalia has proven difficult due to violence in some areas. According to OCHA, 565 "access incidents" were reported in 2022, threatening the "safety of aid workers" and the delivery of aid. More than 375,000 people living in areas controlled by armed non-state groups need humanitarian aid but are out of the reach of humanitarian organizations like OCHA. In Laas Caanood, aid programs, such as "school feeding, safety net and nutrition" initiatives, faced delays due to the risk of violence and conflict, affecting more than 15,700 households, a February 2023 OCHA situation report says. Despite these hurdles, OCHA continued to find ways to safely aid those in need.
Successful Aid Missions
To reach those in need, OCHA carried out multiple "caravan missions" using a U.N. Humanitarian Air Service (UNHAS) Cessna Caravan aircraft and a World Food Programme (WFP) helicopter. According to an OCHA situation report, the organization conducted 38 aid missions to 34 hard-to-access locations in Somalia between June 2021 and August 2022. Many of these areas had not seen humanitarian aid missions for a while. These missions helped aid "vulnerable people in hard-to-reach areas" and stand as examples of the determination of organizations like OCHA to provide humanitarian aid in Somalia.
OCHA also detailed successful operations in the Banadir region, an area with circumstances considered both "volatile and unpredictable" with aid workers often facing road closures and checkpoints when attempting to access hard-hit areas.
Despite these challenges, however, OCHA has proved successful in providing humanitarian aid to Somalia. In 2022, the organization reached 96% of its targeted population, providing aid to some 7.3 million people in the country. Initially targeting 761,000 people for nutrition assistance, OCHA reached 1.4 million Somali people with this assistance in 2022. OCHA also nearly reached its goal for food security, reaching 6.2 million people out of its 6.4 million target number. These successes are great examples of the dedication of humanitarian aid organizations like OCHA and their commitment to providing aid to all who need it, even if challenges present themselves along the way.
– Mohammad Samhouri
Photo: Flickr
https://borgenproject.org/wp-content/uploads/logo.jpg
0
0
Naida Jahic
https://borgenproject.org/wp-content/uploads/logo.jpg
Naida Jahic
2023-03-01 07:30:44
2023-02-28 07:16:55
OCHA Overcomes Challenges to Delivering Aid in Somalia