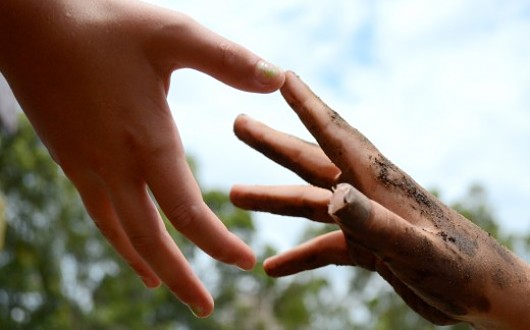 On Aug. 19, 2003, the Baghdad headquarters of the United Nations were bombed and 22 aid workers were killed.
Aug. 19 has now been designated World Humanitarian Day, a day to pay tribute to those who have lost their lives doing humanitarian work. While it is certainly a day to pay respects to those who are gone, it is also an occasion to honor their legacy by raising awareness about humanitarian efforts around the world.
Various organizations are using World Humanitarian Day as an opportunity to gain momentum for their cause and to honor different kinds of humanitarians.
As Martin Luther King Jr. once said, "Life's most persistent and urgent question is, 'what are you doing for others?'" Humanitarian workers are the type of people who dedicate their lives to being able to provide detailed, confident answers to that question.
By visiting the official website for World Humanitarian Day, anyone can agree to "donate" their Facebook or Twitter feed to a cause for the day. A story will be told about a specific health worker and his or her experience in the field. This raises awareness about aid workers all across the world who dedicate their time and resources in a multitude of ways to help those who need it.
Vincent Omuga, Deputy Head of Office for the U.N. Office for the Coordination of Humanitarian Affairs, says WHD is an occasion to showcase humanitarians and "their dignity, strength and humanity to inspire us all."
The hashtag #sharehumanity is being used to share stories about aid workers all over the international community.
We are in an age where social media is a powerful way to transmit information. It can be all-consuming, but that feature can be used to the advantage of worthwhile causes. It is the perfect way to raise awareness about worthwhile causes and the people who are fighting for them throughout the world.
It's easy for individuals to get involved, but entire groups are getting in on it as well. All sorts of organizations are taking part in the #sharehumanity social media campaign.
The United Nations Population Fund (UNFPA) has voiced their support and involvement of the movement.
The International Red Cross and Red Crescent Movement are honoring humanitarian workers by telling stories about the aid they offer across the globe and by calling on people throughout the world to help make sure these workers are kept safe.
USAID released a statement about the five major crises that their Disaster Assistance Response Teams (DARTs) responded to this year and voiced their involvement with and support of the #sharehumanity campaign.
The World Health Organization is encouraging the use of the hashtag #thankshealthhero to pay tribute to the health workers who sacrifice their own comfort, position in society, health and sometimes even their lives trying to help others. They encourage people everywhere to use the hashtag and send messages of thanks to these heroes between now and the World Humanitarian Summit next May.
World Humanitarian Day is the perfect opportunity to jumpstart knowledge about the people who deserve immense recognition. The effects of World Humanitarian Day will, hopefully, emanate far beyond Aug. 19. It is a part of an ongoing effort to raise awareness and to honor all those who serve. In short, World Humanitarian Day will #sharehumanity.
– Emily Dieckman
Sources: International Committee of the Red Cross, ReliefWeb, UNFPA, USAID, WHO
Photo: Youth Kiawaaz
https://borgenproject.org/wp-content/uploads/logo.jpg
0
0
Borgen Project
https://borgenproject.org/wp-content/uploads/logo.jpg
Borgen Project
2015-08-24 17:46:03
2020-04-24 13:07:42
World Humanitarian Day Celebrated August 19