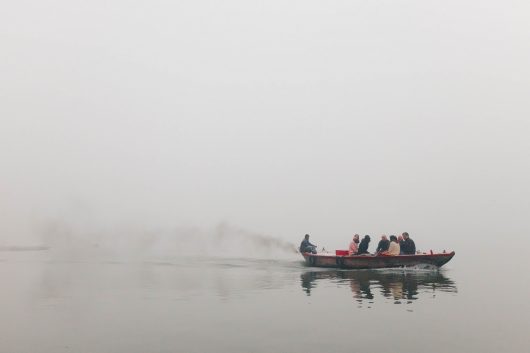 The numbers are startling — in 2015, 9,127 people were reported as victims of human trafficking in India. According to the most recent data gathered by the National Crime Records Bureau (NCRB), this was a 25 percent increase from 2014's numbers. Fortunately, a new case management system, the Impulse Case Info Centre (ICIC), shows promise in the war against human trafficking.
In early February 2017, authorities in the northern part of India received the ICIC software. Developed by the Impulse NGO Network, an organization created to battle human trafficking, ICIC acts as a clearinghouse to track information on human trafficking cases. A few of the objectives of the ICIC are to maintain information on a victim's biographical details, their family background, circumstances surrounding their disappearance, suspected trafficker(s) and the investigation's progress.
Tackling Trafficking with Collaboration
In order to reach these goals, the ICIC connects Indian authorities with their counterparts in the neighboring countries of Bangladesh and Myanmar, enabling smoother cross-border investigations.
All governmental entities, law enforcement agencies, civil society organizations and media outlets that partner through the ICIC have access to a database that is shared with Indian Anti-Human Trafficking Units (AHTU). This increased communication between entities means that there would be no repetition of enforcement efforts, therefore boosting overall efficiency.
"The best feature is the alert mechanism that tells investigators if there are other cases registered involving the same trafficker they are looking for," said Salomi Thommy of Impulse NGO Network.
ICIC's Approach
The ICIC software uses a straightforward, yet comprehensive approach. Individual ATHUs have an account in which to report their cases, and the software implements a standardized format for easier use by all contributors. The ICIC then acts as a hub of real-time information and contacts appropriate entities when relevant updates are uploaded.
The ICIC also assists users when trafficking victims are identified and rescued. The software ensures that legal support, victim protection, post-rescue vocational training, counseling and medical care are offered to the individual victim.
Yankeela Bhutia, head of one ATHU, was pleased with the approach: "We have been able to solve many cases by logging into this system. Many traffickers are crisscrossing the borders in the region and this system makes it easy to track them."
– Gisele Dunn
Photo: Flickr
https://borgenproject.org/wp-content/uploads/logo.jpg
0
0
Borgen Project
https://borgenproject.org/wp-content/uploads/logo.jpg
Borgen Project
2017-03-13 01:30:39
2020-05-14 14:06:28
Indian Authorities Fight Human Trafficking with New Technology