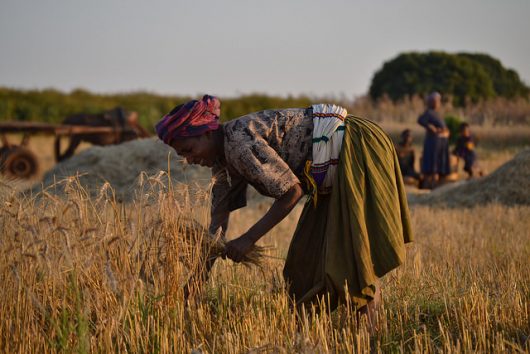 Many companies use technology to make farmers' work easier, especially in rural, underdeveloped places where millions of people depend on agriculture to survive. A new company named Agsol has joined this cause. Agsol brings power to poor farmers with its line of solar-powered agro-processing machines. Agsol aims to change the livelihoods and lives of some of the 1.1 billion people living off the power grid.
Agsol founders Matt Carr and Greg Denn created several small mills that can turn harvested crops, such maize and rice, into marketable products. Agsol's solar-powered products include rice polishers and hullers, coconut scrapers and cassava scrapers.
Agsol currently works with Project Support Services, which provides Agsol's products to customers in Papa New Guinea and the Pacific Islands. According to the supplier's website, Agsol's machines are "built strong for harsh environments…have zero fuel costs, require little maintenance, have a long life and are easy to use." In this way, the products drive food production efficiency.
The machines save farm families from performing backbreaking, repetitive manual labor. In minutes they do what would have taken much longer before. The machines' speed and efficiency mean farmers can prepare more products for the market, increasing their incomes and allowing them to rise out of poverty.
When rural farmers can grow and sell more, others also benefit. A 10 percent increase in farm yields contributes to a seven percent poverty reduction in Africa and a five percent reduction in Asia.
Agsol's agro-processing machines also solve energy needs by producing electricity. "It could power a water purifier, a fridge, or even a community office server for computers," Carr stated, as reported in Anthill, an Australian magazine that highlights innovation and entrepreneurship.
Providing energy to smallholder farmers and rural communities can further alleviate poverty. The energy created by Agsol's machines could power a medical clinic, which would help decrease the rate and severity of illnesses. It could also power a school, enabling children to receive a quality education. Even something as simple as a smartphone charger could allow a farmer to communicate with other farmers about current local conditions and share tips for success.
Agsol was one of five companies that recently graduated from The Commonwealth Scientific and Industrial Research Organization's "ON Connect@Lindfield," an eight-week experience for small businesses to gain connections and knowledge to further develop their businesses.
The training Agsol received has set it on pace to sell around 800 machines in 2017. With each machine sold, Agsol brings power to poor farmers: the power to improve farm yields, incomes and communities.
– Kristen Reesor
Photo: Flickr
https://borgenproject.org/wp-content/uploads/logo.jpg
0
0
Borgen Project
https://borgenproject.org/wp-content/uploads/logo.jpg
Borgen Project
2017-07-17 01:30:04
2020-06-03 09:13:43
How Agsol Brings Power to Poor Farmers