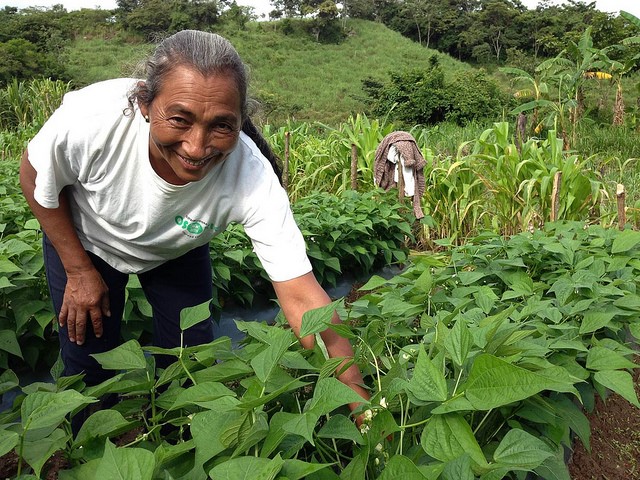 In Honduras, as in many places, gender conceptions influence national prosperity. Reimagining the ways that men and women can contribute to their communities and economies and learning how to share the societal load can stimulate poverty alleviation.
More than 1.7 million people in Honduras live in poverty, and many live on less than $1.25 per day. Many impoverished people live in rural areas. In fact, 46 percent of all Hondurans live in rural areas, where the primary occupation is farming. About 38 percent of all Honduran employment is in agriculture, and many farmers are struggling to make ends meet.
USAID and Feed the Future have made significant strides in assisting the Honduran farming community by improving technologies and management practices to help farmers increase the value of their agricultural products. However, there is still a long way to go, particularly in regard to supporting female farmers.
Income gaps and marginal political representation have crippled Honduran women's leadership in the agricultural sector, despite the fact that in western Honduras alone, more than 40 percent of farming households are headed by women.
For three years, USAID and Feed the Future have partnered with Lutheran World Relief (LWR) in a project called Gender in Agriculture: From Policy to Practice (GAPP). Aiming to stimulate women's leadership in Honduran agricultural communities, the program is training female farmers in leadership, public speaking and investing. Its hope is that as female farmers become more involved in local political processes, they will gain access to public funding and loans that tend only to benefit male farmers.
One recent GAPP success is a municipal agreement that part of the civic budget reserved for gender activities be specifically applied to women-led agricultural enterprises.
In addition to empowering female farmers in Honduras to demand their own rights, GAPP also funds programs to educate male leaders about the importance of gender equity in agriculture.
Using the concept of "new masculinities," GAPP teaches male community members to appreciate women's crucial role in the agricultural sector. According to one male GAPP advocacy training participant, Maximo Mejía, "Being a man isn't, as they say, being a big shot, but understanding and seeking equality with your partner."
While the provision of funding and new technologies does alleviate the difficulties faced by female farmers in Honduras, helping people rethink gender roles and stereotypes will help ensure that economic stagnation dissipates.
Feed the Future continues to train women to grow home gardens, farm fish and utilize the latest farming technologies, while GAPP teaches female farmers in Honduras how to use their voices to gain the civic support they need.
At the same time, Honduran men are relearning not only women's roles in their economy, but also their own roles in caregiving and family health. This mutual empowerment of men and women will help break the poverty cycle in Honduras.
– Robin Lee
Photo: Flickr
https://borgenproject.org/wp-content/uploads/logo.jpg
0
0
Borgen Project
https://borgenproject.org/wp-content/uploads/logo.jpg
Borgen Project
2016-11-30 01:30:28
2017-11-27 07:14:36
Gender in Agriculture: From Policy to Practice (GAPP)