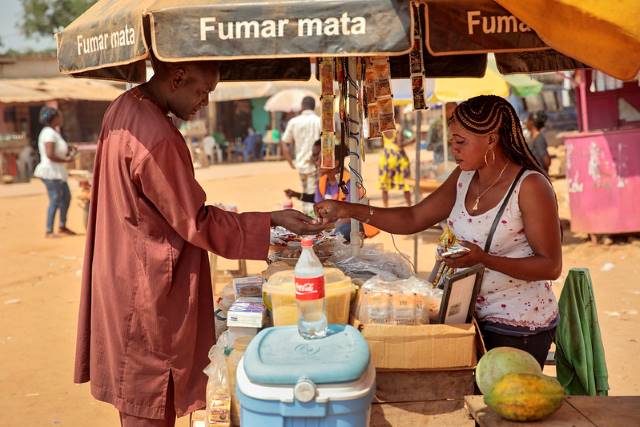 It is no surprise that the COVID-19 pandemic has dampened growth momentum worldwide. Nonetheless, it is expected for Africa to recover and experience continued economic growth. The launch of the 2021 African Continental Trade Area already shaped a very promising economic future for Africa that can amount to a $450 billion income gain by 2035. Contributions to this growth can be credited to the robust economic dynamics of East Africa. In terms of economic growth, Africa is expected to maintain a stable positive percentage. In 2019, East Africa remained the continent's fastest-growing region with an average growth of 5%. Projected GDP growth in East Africa before COVID-19 was forecasted above 5%. The economic growth in East Africa is positively contributing to development in Africa overall.
East African Economies
Economic growth can be evidently demonstrated by looking at annual GDP in the last decade. Some of the main economic players of the region show steep upward directions. Notably, of the world's top 10 fastest-growing economies in 2020, three are East African countries including Rwanda, Ethiopia and Tanzania. In the year 2019, Ethiopia and Rwanda placed second and third respectively. Ethiopia averaged a 10.3% growth as Africa's fastest-growing economy from 2007 to 2017. For the same period, Rwanda followed closely with an average of 7.5%.
Increased Foreign Investments
In 2019, East African Foreign Direct Investment (FDI) inflow increased from $5.7 billion to $11.5 billion in just a year. Inflows to all East African countries except Tanzania increased during this time period. This 103% increase is largely due to China as East Africa's largest investor. Chinese investment accounts for almost 60% of FDI inflow in East Africa. Investment is going into the technology, manufacturing and services sectors. FDI inflows created 89,877 jobs in 2018 and 211,084 in 2019. Employment increased in Uganda, Tanzania, Rwanda, Kenya, Burundi and South Sudan.
Economic Development Initiatives
Investment within the region has also increased from $152.7 million to $724.6 million. The number of projects supported by these investments increased by 23.3%. To take advantage of the high investment flow in the region, the East African Community (EAC) has placed incentives for development in related markets. The six-member countries of the EAC account for a sizable market of consumers for agricultural raw materials and other extracted goods. Additionally, the EAC provided necessary information and technology to increase opportunities for investment in the financial and banking sectors.
Looking Ahead
Income distribution, inflation and poverty conditions remain concerning for the region and were worsened by the COVID-19 pandemic. This means that to maintain growth and counter these chronic economic conditions, the region must implement policy that utilizes the available resources and supports economic growth.
The African Development Bank Group suggests accelerating structural transformation and strengthening the macroeconomic policy approach. This would address issues such as inflation and increase financing and trade. Another important policy recommendation is to invest in human capital. Developing a skilled workforce by starting with education for the youth and technology training will further promote innovative economic growth in East Africa and the African continent overall.
– Malala Raharisoa Lin
Photo: Flickr
https://borgenproject.org/wp-content/uploads/logo.jpg
0
0
Kim Thelwell
https://borgenproject.org/wp-content/uploads/logo.jpg
Kim Thelwell
2021-05-14 01:31:08
2021-05-12 00:08:41
The Boom of Economic Growth in East Africa