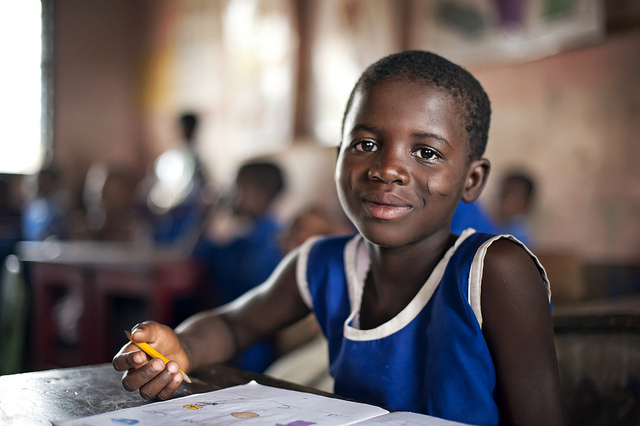 In Dakar, Senegal, leaders from western and central Africa have pledged to end child marriage in their countries. Political leaders, activists and tribal chiefs from nations such as Zambia, Uganda and Malawi sat down in the region's first meeting to address this issue.
Currently, it is estimated that it would take 100 years to end child marriage in west and central Africa, which is stricken by poverty. Due to religious practices or insecurities, it is traditional for many families to marry off young girls. The recent pledge by 27 African leaders to end child marriage by 2030 is part of the commitment to achieving the United Nations Sustainable Development Goals. 
At an END Child Marriage event organized in New York, President Peter Mutharika of Malawi stated that it is important for young women to have their rights and that full potential cannot be reached until early marriage is stopped. The country of Malawi has banned child marriage this year after previously raising the legal age to marry to 18 and adding a $145 fine to any violators.
In the Gambia, the practice of child marriage is prohibited and punishable by law with a 20-year prison sentence. Many other countries have already banned child marriage which is a positive step towards achieving the same ban in other African nations wanting to outlaw this practice, as it will inspire change for the better.
At the First African Girls' Summit on Ending Child Marriage in Africa, hosted in November 2015 in Zambia, Roland Angerer, Plan International's Regional Director for Eastern and Southern Africa, said, "It is essential that we promote education and encourage dialogue if we want to change social norms and attitudes that perpetuate child marriage." 
Angerer maintains that education is one of the biggest factors which delay the age at which girls get married. As such, governments must ensure that schools are accessible, inclusive and safe. Further, they must include good quality teaching materials, to enable more girls to attend and stay on in school.
In addition to better education, setting a minimum age of 18 for marriage will also be established via state legislation. This will keep countries in line with guidelines such as the United Nations Convention on the Rights of the Child and the African Charter on the Rights and Welfare of the Child.
Ending child marriage not only stops many cases of violence and abuse, but it also empowers and advances women's rights in many sectors. It is important for all members of the community to be involved with this task of eliminating the practice and implementing national strategies to reach the goal by 2030. 
– Lorial Roballo
Photo: Flickr
https://borgenproject.org/wp-content/uploads/logo.jpg
0
0
Borgen Project
https://borgenproject.org/wp-content/uploads/logo.jpg
Borgen Project
2017-11-11 01:30:51
2019-12-23 08:44:38
27 African Countries Pledge to End Child Marriage