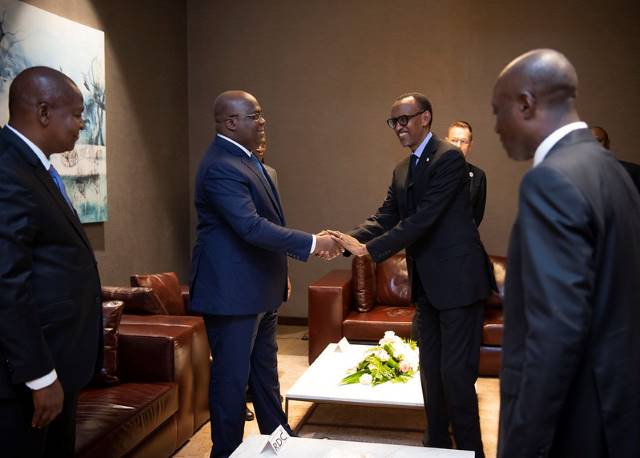 Mobile banking has had a dramatic upsurge in Kenya. Nigerian states need innovators for energy companies. Namibia and Ghana require finance reform for corporations. The housing construction market in Africa is booming. These are all opportunities encouraging African American investors to provide capital for the dynamic upsurge in venture capital and profitable markets in Africa. According to Andy Ingraham, president and CEO of the National Association of Black Hotel Owners, Operators & Developers, the wealth of Africa lies significantly in the hands of African Americans. He notes that more African Americans are doing more business with the Caribbean and Africa and are also partaking in philanthropic ventures.
African American Investments in Africa
There are two highly effective ways African Americans can boost Africa's economy and create significant income. Does the potential business seek to export and import goods or seek to open and invest in production manufacturing on African soil? Danladi Verheijen, managing director at Verod Capital, a leading investment firm in Lagos, Nigeria, advises that "the bigger opportunity is being able to set up local businesses in Africa to make and produce locally manufactured products." Consequently, this action results in increased local employment and self-sufficiency.
Choosing the right African region is also a significant factor in successful business operations. Rosa Whitaker, the first assistant U.S. trade representative for Africa, suggests that "There is much synergy between Africa and African American business because the region is growing in precisely the areas where African American firms are competitive." Since African American companies made an estimated gross profit of $21.8 billion in the U.S.  industrial service sector in 2013, there is a greater chance a higher profit is obtainable in Africa where consumerism and competitive states are favorable.
Famous Investments
Ethnically from Senegal, Akon migrated at the age of 11 to New Jersey. Today, known as a multimillionaire artist and entrepreneur, Akon has invested $6 billion into Cadastral de Mbodiene park, along Senegal's coastline. He aims to build a futuristic crypto city for people of all social classes. This investment will drape West Africa with significant economic progress, increasing employment and decreasing poverty.
Mark Anthony Hernandez and his team of African American investors arrived in Uganda with $300 million, seeking to share their business knowledge and boost the country's health and real estate sectors. The team plans to invest in neurosurgery while expanding residential and commercial estates for the citizens.
As Liberia is seeking to increase its tourism sites, BET founder, Robert L. Johnson, partnered with Liberian officials and other investors to build a four-star hotel in Monrovia, the capital of Liberia. Through the project, he hopes to boost the country's tourism industry and encourage other communities of color to focus their investments on Africa's rising economy.
Inequality in the US
Due to the issue of African American equality in the United States, many critics argue that reparations on all aspects of Afro-American lives require reconstructive attention before African Americans can further progress elsewhere in the world. Furthermore, African Americans report having no or very little knowledge of the conditions in Africa.
Mass incarceration in communities of color holds a heavier weight against African American business prospects, according to Michelle Alexander, a highly acclaimed civil rights lawyer, advocate and legal scholar. In her book "The New Jim Crow," Alexander highlights the long sequence of racial caste systems placed upon minorities, specifically black and Hispanic men. This has resulted in decreased growth in capital, corporations, family connections and the ability to vote. This reality is clear in many black families whose opportunities to invest shrink when receiving a sentence through unfair prosecutions or arrests.
The Road Ahead
Although it is important to see the hurdles set against the rise of African American businesses in the United States, it is equally important to provide capital to African regions that have opened their borders to African American investors. Large corporations with a high interest in emerging markets are encouraged to send workers abroad and gain experience, supporting growth in the United States and Africa.
– Ayesha Swary
Photo: Flickr
https://borgenproject.org/wp-content/uploads/logo.jpg
0
0
Saiesha
https://borgenproject.org/wp-content/uploads/logo.jpg
Saiesha
2021-03-15 06:40:57
2021-05-24 06:41:53
African American Investors Support Africa