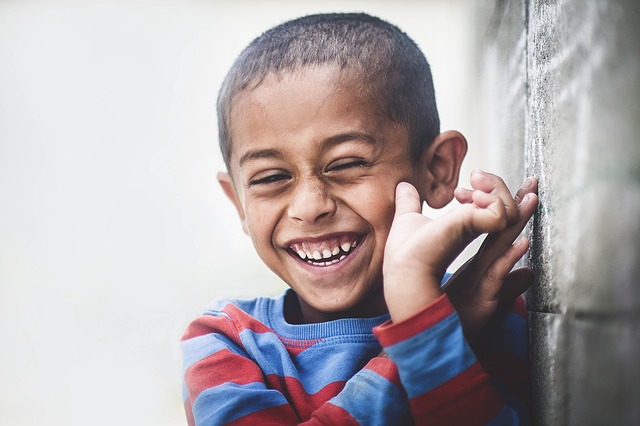 Due to conflict, poverty and disease, mental health is a serious issue that might not be addressed in some areas around the globe. However, six different projects in Kenya, Zimbabwe, Uganda, Vietnam, Pakistan and Haiti are examples of how mental health is improving in developing countries.
Kenya: Africa Mental Health Foundation (AMHF)
In 2004, Professor David Ndetei founded AMHF in hopes to improve the mental health of underprivileged individuals in Kenya. He heavily invested in training psychiatrists in the Department of Psychiatry at the University of Nairobi in order to ensure high-quality mental health care for patients. A previous project that AMHF completed was The Kenya Integrated Intervention Model For Dialogue and Screening (KIDS). This program focused on treating mental illnesses in children and adolescents and preventing further mental health problems in adulthood.
Zimbabwe: The Friendship Bench
According to facts and figures supported by The Friendship Bench, one in four Zimbabweans suffers from common mental disorders. Poverty, marital problems and HIV all play a role in rising mental illness in Zimbabwe. The Friendship Bench attempts to combat kufungisisa, kusuwisisa and moyo unorwadza, which are all Shona terms for anxiety and depression, by employing lay health workers. These workers, also known as community grandmothers, speak with patients in casual and comfortable environments, provide home visits and offer support via mobile phones and tablets.
The Friendship Bench also has a key focus in community activation. After patients complete their therapy treatments, they are referred to a post-therapy support group with others who suffer from similar disorders. The effectiveness of The Friendship Bench proves to be successful — an assessment after six months of treatment and therapy groups resulted in the prevalence of depression decreasing by 10 percent in Zimbabwe.
Uganda: Group Support Psychotherapy
Although Uganda has been acknowledged for HIV/AIDS treatment and awareness efforts in recent years, the mental health implications of being diagnosed and the stigmas surrounding these diseases need improvement. Funded by Grand Challenges Canada and conceptualized by Dr. Etheldreda Nakimuli-Mpungu, the Group Support Psychotherapy program helps treat depression in HIV/AIDS patients by implementing positive coping skills and helping patients obtain a liveable income.
The results of this program are impressive. After 6 months it was reported that an astounding 85 percent of patients claimed to have recovered from their depression. They also reported positive changes in terms of self-esteem and their ability to function in social situations.
Vietnam: Frugal Innovations – Promoting Mental Health Among Adults and Children
According to a 2011 study conducted by the World Health Organization, Vietnam ranked last among 144 low and middle-income countries on the basis of access to mental health treatment. The Frugal Innovations project, led by Simon Fraser University's Faculty of Health Sciences, launched this two-year pilot program to assist low-income adults in Vietnam. Two methods were performed in this project: community health workers were trained to help those suffering from anxiety and depression and coaching via telephone to help families with children who suffer from behavioral difficulties.
The pilot program was deemed a success. With further funding, this program will expand across nine provinces in Vietnam and offer child and family-focused components of treatment. If this program continues to succeed, an estimated 4,250 Vietnamese citizens with depression will have access to treatment.
Pakistan: Family Networks for Kids (FaNS)
Family Networks for Kids, created by The Human Development Research Foundation (HDRF), helps children through mental health treatment and helps families of these children cope with the stigma and other challenges that come along with mental disorders. These treatments are technologically based, through tablets that provide interactive activities for children to complete. This technology is also beneficial for the entire family. Parents or other guardians can answer questions through an Interactive Voice Response (IVR), which helps identify developmental disorders in children. This saves time and money by families not having to visit a doctor.
An assessment of this program showed positive results from participating children. Children that finished treatments reportedly had an increase in engagement with school and societal functions and improved self-care. With further training and funding, HDRF hopes to continue the FaNS program and help an estimated 3,000 more children and adults with mental health treatment.
Haiti: Zanmi Lasante
The biggest health care provider in Haiti, Zanmi Lasante, was founded in 1983. However, mental health treatment was not a key focus of this organization until the catastrophic earthquake that occurred in 2010. Four core issues focused on the most were depression, epilepsy, psychotic disorders and mental illnesses in children and adolescents.
Mental health treatment through Zanmi Lasante is normally offered through primary care services. Traditional healers, community health workers, psychologists, social workers, nurses and physicians are all employed through the organization for mental health treatments towards patients.
Leaps and Bounds
These six projects display how much mental health has improved in developing countries. Thousands of adults and children have been diagnosed and treated with various mental disorders due to these initiatives, benefiting from the expertise of trained professionals and generous amounts of funding. Due to their successes, these projects will continue to expand and help more people in need of treatment.
– Maddison Hines
https://borgenproject.org/wp-content/uploads/logo.jpg
0
0
Borgen Project
https://borgenproject.org/wp-content/uploads/logo.jpg
Borgen Project
2019-04-01 10:28:23
2021-12-09 05:04:52
How Mental Health in Developing Countries is Improving