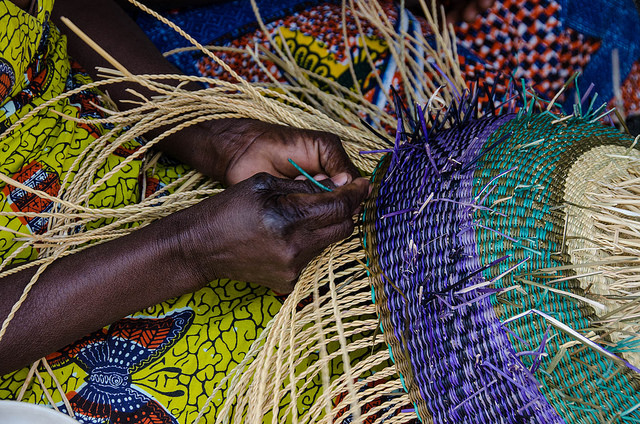 Unfortunately, in many countries around the world, women are not treated as equal to men. Ghana is not an exception, as women are more likely to live in poverty, have less land, are excluded from decision-making, and make minimal income. These existing hardships make it hard for women's Empowerment in Ghana.
Violence against women is a major issue that women face in Ghana. Women and young girls often face widespread violence, sexual harassment, and abuse in the areas that they populate, which includes their homes, workplaces, the streets, and on public transportation. In many circumstances, women have to constantly live in fear of being attacked and this can lessen their likelihood of living a full life.
The lack of control that women in Ghana have over their own bodies is also extremely harmful. Women and girls are forced to endure dangerous practices that bring great suffering to them. One of these practices is Female Genital Mutilation (FGM). At the young ages of 10 through 12, young girls are forced to go through this mutilation. In addition, they may be forced into marriage, sex-selective abortion, dowry-related crimes, honor crimes, and other harmful practices.
An organization, act!onaid, is a global movement that is working in Ghana to help improve rights and reduce poverty. Some of the issues they are working on are bringing awareness to violence against women and girls, bringing women to the forefront of decision making and leadership opportunities, and harnessing women's economic empowerment and economic justice. They are working to include women's rights as a priority in developmental policies and advocating for spaces where women's voices, especially those from poorer backgrounds will be heard.
Dealing with women's education in Ghana, there are major inequalities when it comes to women's access. The country is nearing gender parity in primary education, but the gender gap in post-primary education level remains a challenge, although there was a marginal improvement in the percentage of girls in senior high school and technical vocational education and training.
To bring about women's Empowerment in Ghana, act!onaid has adopted strategies and interventions to promote gender equality and women empowerment. They have established the Ministry of Women and Children's Affairs through Executive Instrument. They will be initiating and coordinating formulation policies to monitor and evaluate the execution of policies in place to ensure the promotion of gender equality and empowerment.
Additionally, the organization plans to implement gender-responsive budgeting. They plan to use a strategy using the government's fiscal policy to achieve gender equality and to implement gender-responsive budgeting in three sectors of the economy; education, health, and agriculture. In addition, they plan to mainstream justice as a policy area for gender equity. The legal reforms will include Constitutional provisions for gender equity under the law to criminalize harmful tradition practices against young women and girls.
The country of Ghana has the help of organizations and a government making changes to alter the hardships the women are facing. If these ideas are put into place, women's Empowerment in Ghana can exist and these women can live full lives.
– Chavez Spicer
Photo: Flickr
https://borgenproject.org/wp-content/uploads/logo.jpg
0
0
Borgen Project
https://borgenproject.org/wp-content/uploads/logo.jpg
Borgen Project
2017-11-18 01:30:31
2019-11-21 01:05:49
Women's Empowerment in Ghana