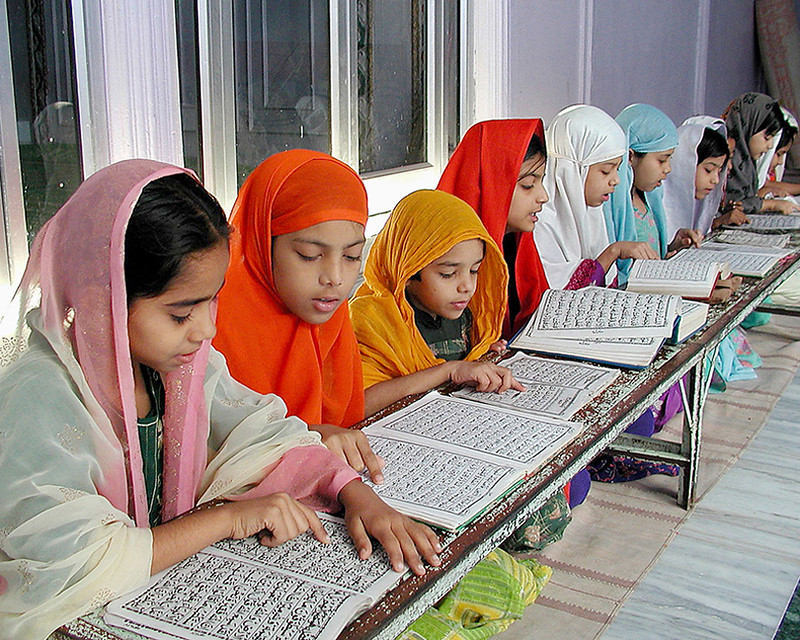 Schools in India shut down in March 2020 due to COVID-19. While a lot of schools transitioned into online curriculums, many were unable to make this infrastructural shift. More than half of India's population lives in rural areas. Furthermore, only 15% of rural households have access to the internet. The pandemic has put a spotlight on the digital divide within the country. NGOs, foundations and other social enterprises have become key to improving education in India.
Sampark
Sampark Foundation has reached more than 10 million children in six states throughout India. It focuses on education equality, providing low-cost educational services in order to broaden its reach. Sampark Smart Shala uses innovations such as board games, mobile applications and rechargeable audio devices to keep students engaged in lessons. These innovations specifically cater to students in rural areas.
Sampark's COVID-19 response utilizes the national television channel Doordarshan and language-friendly apps to share quizzes and improve education in India. Furthermore, this organization posts ideas on a crowdsourced platform called Baithak for teachers to use. Teachers are also encouraged to keep in touch with their pupils.
Recently, Sampark has launched a program called Har Ghar Science STEM for Girls. This program's goal is to establish science labs in rural schools and adopt an ascending approach to educating girls. As a result, education in India continues to evolve positively within rural communities.
Pratham
Pratham is an NGO based in Mumbai. Its goal is to bridge the gap in the Indian education system by implementing high-quality, low-cost and replicable interventions. This organization's programs have improved education in India tremendously. Additionally, Pratham aids the government in encouraging children to regularly attend school. The organization relies on parents, local communities, volunteers and state governments to create personalized models of learning.
Currently, Pratham is working to engage underprivileged children and improve education in India through new programs. Karona Thodi Masti Thodi Padhai (Do it: A Little Fun, A Little Study) is a new program developed to aid students during the COVID-19 pandemic. This program uses popular messaging services, radio and WhatsApp to check in with students virtually. This new aspect of learning prioritizes "fun" and "study" to motivate students during this stressful time.
Eklavya
Eklavya is an NGO that works in education resource centers in Madhya Pradesh. This organization focuses on helping impoverished children become self-sufficient learners. Eklavya has published several books on education, children's literature and other resource material, believing that education should be based on curiosity and experiences to motivate students. This NGO aims to enhance education in India by focusing on rural areas. Eklavya trains eligible parents, siblings and local youth to teach at well-ventilated spaces within local, socially distanced locations. Additionally, it has established a mobile-library system that rotates between localities.
Vidya
Vidya is an NGO that has served 3.7 million people in major cities such as Delhi, Gurgaon, Bangalore, Pune and Mumbai. This organization aims to provide education on life-skills, vocations and mental and physical wellbeing. Vidya's goal is to improve education equality throughout India.
In response to the pandemic, Vidya developed strategies to combat the effects of COVID-19 on education in India. The NGO divided its solutions into technology and organization-based approaches. Solutions include reorganized exam schedules, adjusted syllabi and increased planning for a teaching aid for the next academic year.
The technological divide has made it difficult for students living in impoverished areas to access education in India. However, Vidya has received donations for phones, laptops and other devices to improve access to education. It arranges for students to pick up these devices at their convenience.
Thinkzone
Thinkzone is a social enterprise that aims to improve educational outcomes for children living in vulnerable communities. It uses "tech plus touch" models to combat inequality in education. Similar to other organizations, Thinkzone uses community-based approaches. This organization's COVID-19 response is rooted in home-based learning that relies on phone calls and SMS to interact with parents who have started teaching their children. Fortunately, automated calls and interactive voice response technologies are accessible in many different languages. These automated calls provide pre-recorded course material to improve education in India.
This organization also strives to train community educators and assess the needs of students for further improvement. Furthermore, Thinkzone has partnered with various organizations and the government to improve education in India. Its home-based initiative has successfully reached more than 10,000 children in India.
These organizations have taken significant steps to improve education in India and aid the government in creating a more sustainable way of learning. With improved access to technology, education equality will continue to improve long after the pandemic has ended.
– Anuja Mukherjee 
Photo: Flickr
https://borgenproject.org/wp-content/uploads/logo.jpg
0
0
Jennifer Philipp
https://borgenproject.org/wp-content/uploads/logo.jpg
Jennifer Philipp
2021-03-08 01:30:34
2021-03-07 07:32:44
Education in India During COVID-19