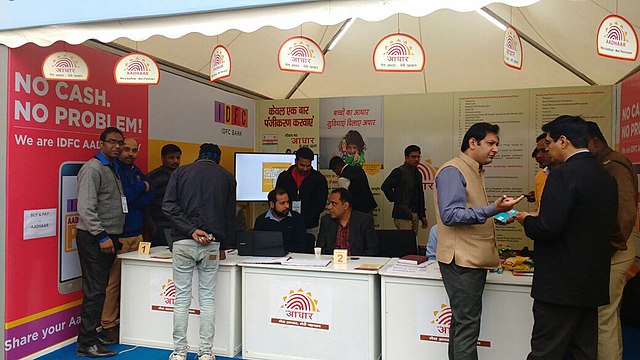 The World Bank estimates that globally, approximately 850 million people lack any form of official legal identification. Data indicates that a majority of these people are members of marginalized groups and live primarily in low-income economies like those in Sub-Saharan Africa and South Asia. Reasons for lacking an ID include the costs, documentation and geographic distance involved in acquiring it. These issues are even more prevalent for women, minorities and other vulnerable groups.
Without an ID, people struggle to fully participate in the economy and report difficulty in accessing employment, education, government programs and financial services. As such, they can quickly fall into poverty and struggle to escape it without any way of gaining a sizable income. In addition, not all ID systems are equally useful — a good ID must be verifiable and inclusive. However, this situation is quickly changing with the advent of digital ID systems like Modular Open Source Identity Platforms (MOSIP).
Background
Digital ID systems have existed for years, with many governments adopting such ideas to expedite legal identification. For example, the inspiration for MOSIP came from India's Aadhaar system, which transformed countless lives after its launch in 2009. Millions of Indians began to fully participate in the economy, being able to own bank accounts and make a living for themselves.
By connecting the country's people in a much more effective way than earlier, Aadhaar helped India develop economically and helped reduce poverty significantly. In a 15-year period closely coinciding with the years since Aadhaar was launched, 415 million people left poverty — while a variety of factors must have contributed to the improvement, the digital ID system undoubtedly played a vital role.
The Creation of MOSIP
But while Aadhaar and similar systems offered hope to the millions of people lacking legal identification, the problem was not solved just yet. The multitude of countries requiring their own IDs could not simply use the existing systems, because they belonged to their respective governments. Because each country's exact needs varied, they had to choose between creating their own systems from scratch or binding themselves to commercial vendors.
Inspired by Aadhaar, a team from the International Institute of Information Technology Bangalore (IIIT-Bangalore) set out in 2018 to create a digital ID system that any nation could fit to its specific needs. As an open-source system, MOSIP is made so that anyone can use the software and adapt it any way they want. The MOSIP platform serves as the core technology layer to an ID, upon which a system integrator and use case layer is built. Already, nearly 95 million people have taken advantage of MOSIP-based systems, and this number will only continue to grow as more countries start to adopt the platform.
Successes
MOSIP has found success as a flexible and inclusive platform that can be adapted to any country's needs. This success comes as a result of its modular nature, with each feature being an individual service and its use of open APIs. Without the need to meet business objectives, the IIIT-Bangalore team prioritized privacy and security as well as user feedback while creating the platform. Working with country-specific vendors, MOSIP has helped each of its partner countries develop their digital ID systems, adapting to resolve deployment issues like problems with biometric data and internet connectivity.
As the Modular Open Source Identity Platform grows, it will continue to empower millions of people to escape poverty through educational and financial opportunities. There is still much room to improve, and global collaboration to enhance the technology can help MOSIP expand as quickly as possible. Over the next 10 years, the team hopes to provide more than a billion people with legal identification.
– Namit Agrawal
Photo: Wikipedia Commons
https://borgenproject.org/wp-content/uploads/logo.jpg
0
0
Yuki
https://borgenproject.org/wp-content/uploads/logo.jpg
Yuki
2023-10-05 07:30:29
2023-10-02 03:41:31
How Digital ID Systems Like MOSIP Are Reducing Poverty