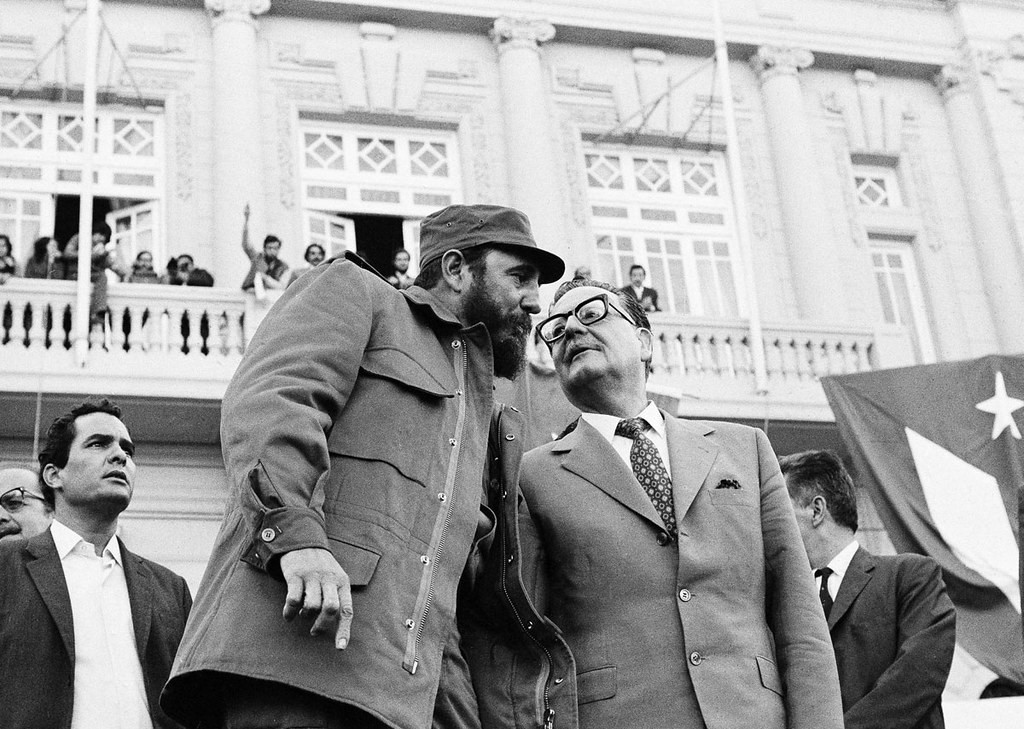 As the political leader of Cuba from 1959 to 2008,  Fidel Castro, nicknamed El Comandante, was the "face of left-wing totalitarianism". Though Castro's educational reforms significantly improved the system of education in Cuba, they often came at the hand of communist policies that left its citizens impoverished as well. While most of Castro's reforms proved harmful, a few paved the way for advances in Cuban health and education. Here are eight shocking facts about Fidel Castro.
8 Shocking Facts about Fidel Castro
Castro eradicated Cuban illiteracy. Through the implementation of the Cuba Literacy Campaign of 1961, Cuba met the Millennium Development Goals set forth by the United Nations and the country's literacy rate rose from 60 to 100 percent. In one day, the program opened 10,000 classrooms, guaranteeing education for all Cuban citizens. Overall, more than 700,000 Cubans became literate in just one year. Castro's relentless fight for universal education brought the issue to the forefront of Cuban challenges and successfully improved literacy among its people.
Castro established Cuba's universal health care system. By nationalizing Cuban health care, Castro's policies not only expanded public health care but improved it. With the establishment of the Rural Medical Service and the Declaration of Alma-Ata, Castro brought medical services to rural locations, opened family clinics and made free medical care accessible for all. Cuba's health care successes also include completely blocking the transfer of HIV and syphilis from mother to child and providing the first vaccine for meningitis B, which is still the only available vaccine for the disease today. Castro not only provided health care for the Cuban people by improving prevention, equal coverage and access but his policies also advanced the quality of care as well.
Castro punished those who thought differently than himself. By jailing political opponents and closing down newspapers with alternative political perspectives, those who thought differently than Castro were not safe during his reign. The native-born Cuban leader limited his citizens' free speech and punished those who valued their voice more than their safety. Castro did not limit his punishments to speech; he also legalized physically abusive tactics on politically divergent individuals. Those who questioned or criticized the way Castro ran his government were often imprisoned, denied access to medical care, suffered beatings and entered solitary confinement. In 2003, Castro executed his methods on a larger scale when 75 people, human rights activists, journalists and trade unionists, received his abusive tactics following their outspoken criticism of the Cuban government.
Castro limited economic freedom. Life under Castro's rule was economically suffocating. With the creation of The First Agrarian Reform in 1959, Castro intended to improve the economy by redistributing land among the classes. The law, however, was more prohibitive than inclusive. It placed limits on the amount of land individuals could own, abolished private business and nationalized foreign land ownership. With The Second Agrarian Reform of 1963, these limits only became more restrictive. The new law gave Cuba ownership over two-thirds of national farmland, and by 1998, the country owned 82 percent of it. With such limited freedom over their own economic choices, hundreds of thousands of middle-class Cubans fled their homes for a better life in the U.S.
Castro plunged Cuba into an economic downfall. During his rule, Castro made sugar Cuba's main source of income. The growing of Cuban sugarcane relied on imports of fertilizers, pesticides and technology from the Soviet Union. So when the USSR fell in 1989, Cuba was no longer able to produce its main source of income, and its economy consequently collapsed. As a result, the country's GDP fell by 35 percent, which propelled Cuba into a time of economic struggle known as the Special Period. Marked by food and housing shortages, increased unemployment and reduced public services, Castro's economic decisions resulted in the impoverishment of his own people.
Castro did not let human rights organizations enter Cuba. Castro treated many people inhumanely and he refused human rights organizations entry into the country. Without access to the country, organizations, such as the International Committee of the Red Cross, were unable to work toward improving the harsh realities of the Cuban people and inhumane practices went on without consequence.
Castro refused to hold elections while in office. Castro remained in power for almost five decades and this was partly due to his refusal to leave power. Nobody was legally able to run against Castro unless they shared his political perspective because he placed a ban on multiparty elections after self-proclaiming himself a socialist. This meant that he was able to enforce his inhumane policies for decades and the economic strain was long-lasting.
The Cuban government still uses Castro's abusive methods. Abusive tactics introduced during Castro's reign, such as arbitrary arrest and detention, beating, acts of repudiation and government surveillance, are still used in Cuba today according to the Human Rights Watch. While Raul Castro, Castro's brother and Cuba's current leader, has hinted towards reconsidering the country's abusive methods, he has taken no real action, and the country's citizens continue to suffer abuse. For example, in 2016, the arrests of 9,940 Cuban citizens led to harassments, beatings and the subjection to acts of repudiation.
These eight shocking facts about Fidel Castro cannot encapsulate 49 years of supremacy, though they can provide a glimpse into Cuban life under his rule. While Castro passed away in 2016, his death cannot erase the influence his policies had on Cuba. However, organizations, such as CARE and the Foundation for Human Rights in Cuba (FHRC) are implementing programs to increase living conditions in Cuba.
Organizations Working to Rebuild Castro's Cuba
CARE, an organization that began working in Cuba during the Special Period, is doing great work to reinstate the food security Cuba lost during the fall of the Soviet Union. With projects such as the Strengthening Dairy Value Chain Project (SDVC) and the Co-Innovation Project, CARE is working with Cuban farmers to improve agricultural practices. CARE made Cuban food security a national priority by providing rural farmers with access to new farming technologies, helping them in diversifying their food supply and figuring out ways to make food products more accessible at the local level. While Castro's rule limited non-governmental farmland ownership to 18 percent, Cuba now allows its citizens 66.29 percent of farmland ownership, meaning that Cuba now has the ability and freedom to achieve its food security goals.
FHRC uses non-violence to protect the rights of Cuban citizens. Through the Cuban Repressors Program, the FHRC has created a safe place for Cuban citizens to report violent Cuban government officials. The program provides Cuban activists with cameras and smartphones that allow them to record inhumane activity. It also distributes photos and pamphlets with images of repressive perpetrators to communities and posts identified repressors on the internet. Since the launch of the program, these methods have identified 93 repressors, and with the number of reported repressors decreasing each month, the FHRC is succeeding in attaining justice for the Cuban people.
U.S. Relations with Cuba
Years after Raul Castro took over presidential responsibilities from his brother, President Obama announced that the U.S. and Cuba would restore its diplomatic ties in an effort to normalize relations between the two countries. Obama began to ease U.S. trade and travel restrictions with Cuba that were upheld for decades due to Castro's abusive policies. However, the Trump Administration is making efforts to roll back Obama's policies and enforce new economic sanctions on Cuba. With Cuba's newly elected president, Miguel Díaz-Canel, only time will tell how the U.S.- Cuba relationship will develop.

– Candace Fernandez

Photo: Flickr
https://borgenproject.org/wp-content/uploads/logo.jpg
0
0
Jennifer Philipp
https://borgenproject.org/wp-content/uploads/logo.jpg
Jennifer Philipp
2019-09-01 01:30:59
2020-07-16 21:33:31
8 Shocking Facts About Fidel Castro