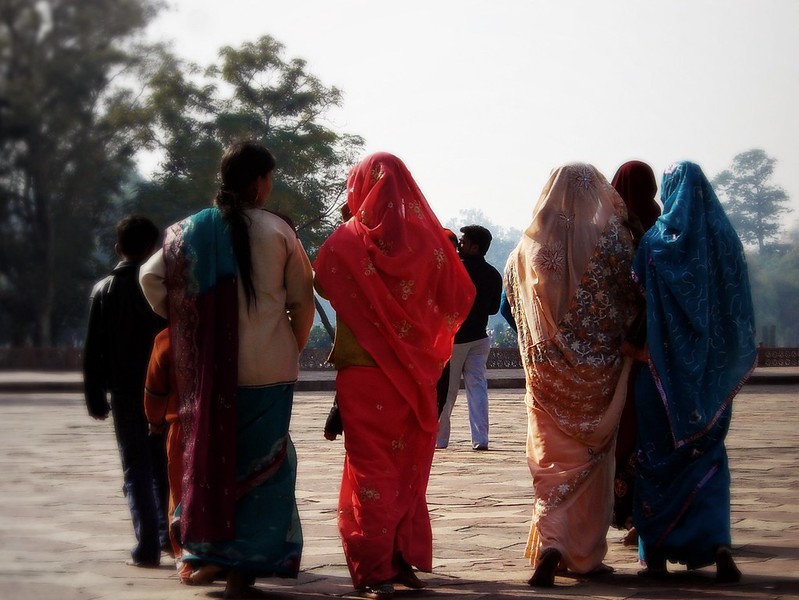 India, officially known as the Republic of India, is a country in Southern Asia. It is the second-most populous country in the world, after China. Around 6% of the adult population in India are diagnosed with sexually transmitted diseases (STDs) and reproductive tract infections (RTIs) each year. With a population size as great as India's — a 6% rate of infection amounts to more than 30 million infected people. These figures demonstrate why reducing STD transmission rates in India is such a large undertaking.
STD Rates and Poverty
In Jharkhand, an Indian state, over 1.5 million women are at risk of sexually transmitted diseases. In impoverished areas, male and female sex workers are most at risk of sexually transmitted diseases. In a screening of 336 female sex workers, 9.7% were positive for N. gonorrhoeae, 23.2% were chlamydia-positive and 5.9% had trichomoniasis. In another screening for men, of 150 participants, around 46% tested positive for HIV.
HIV and AIDS
India has the third-largest rate of HIV contraction in the world. As of 2017, around 2.1 million citizens in India received the diagnosis of HIV. Statistics show that HIV prevalence was higher in men (0.25%) than women (0.19%) in 2017. The main reason for this is because of men having sex with other men. They are more prone to HIV since most men reportedly do not use protection during intercourse. However, the percentage of citizens with HIV has dropped drastically since 2001. The spread of sexually transmitted diseases has been slowing down since the last decade. From 2010 to 2017, new infections decreased by 27% and AIDS-related deaths decreased by around 56%. By 2017, 79% of those living with HIV were aware of it, and about 71% were on antiretroviral treatment.
Chlamydia and Syphilis
Chlamydia is a sexually transmitted infection (STI) caused by a bacterium called chlamydia trachomatis. Every year in India, there are more than 1 million cases of chlamydia reported. Typically, people cannot feel any symptoms and it can be quickly treated with antibiotics. However, if it is not treated timely — it may lead to serious health problems. This STI may affect female fertility or cause ectopic pregnancies.
Syphilis is an STD that starts as a painless sore and spreads through contact via genitals, rectum or mouth. In 2014, around 16,797 men and 16,105 women reportedly contracted syphilis in India. Yet in 2015, around 16,128 men and 13,878 women were reportedly infected with the STD. This promising trend in statistics shows a roughly 9% decrease in cases in just the last decade.
India's Solutions to Reducing STD Transmission
To start, the country's main strategy involves a counseling and multidisciplinary approach. Almost 25% of those diagnosed with an STD are unaware of it. India is making the availability of counseling more prevalent within communities. Counseling will have a positive impact because professionals will help citizens become aware of their health situation by explaining the treatment options, along with the consequences.
Testing and Antiviral Therapy (ART) are further initiatives that India promotes for reducing STD transmission. Every five years, India provides universal HIV testing to the general population. The country also gives an annual screening for high-risk individuals. This system helps detect individuals who have contracted HIV at an early stage. ART is available readily to citizens. This program enhances the outcomes for those with HIV and decreases transmission rates within the community.
Hope for the Continued Trend
Overall, although India still has large numbers of citizens living with an STD, the government is creating initiatives to resolve this problem. There has been much progress, as shown by the major decrease in HIV transmissions within the last decade. As the government implements more counseling and ART programs, more individuals will become aware of their situation and the rate of transmission will hopefully continue to decrease.
– Megan Ha
Photo: Flickr
https://borgenproject.org/wp-content/uploads/logo.jpg
0
0
Kim Thelwell
https://borgenproject.org/wp-content/uploads/logo.jpg
Kim Thelwell
2020-09-02 09:06:24
2020-11-25 09:06:36
Reducing STD Transmission in India