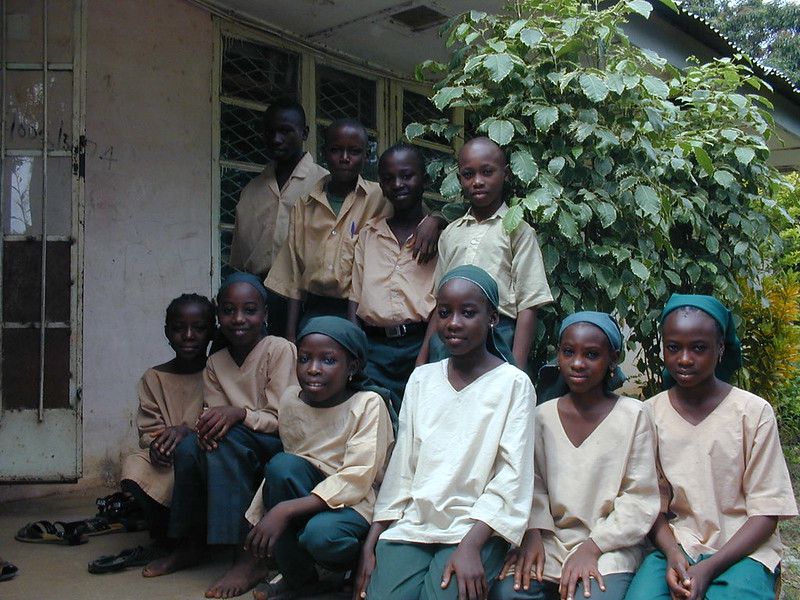 In Lagos, Nigeria in the mid-1800s, British colonial cartography resulted in the drawing of many inappropriate boundaries across the African region. Nigeria serves as a token example as more than 200 self-identified tribes currently exist in the populous Sub-Saharan country. The three tribes with the most influence, the Yorubas, Hausas and Igbos have demonstrated significant friction since the country's freedom from British rule in 1960. This perpetual conflict is so serious that it even helped spark an attempt of eastern secession in 1967 known as the Biafran War or the Nigerian Civil War. Luckily, Nigerian curling may serve a purpose in unifying the country.
Sport: The Great Unifier
Beacons of hope still shine over the quest for national unity through organizations that promote cooperation and Nigerian pride. Nigerians universally accept one unifier which is sports. Nigeria's humid climate might seem to render its winter-sports participation impossible. Yet despite these climate restrictions, Nigeria presented both a women's bobsled team and a skeleton racer at the 2018 Winter Olympics in Pyeongchang, South Korea. For the 2022 Winter Olympics in Beijing, China, Nigeria hopes to yield a curling team in addition to its aforementioned fleet. The Nigerian Curling Federation, approved by the World Curling Federation in 2018, is actively making these dreams a reality.
Curling and other sports, in general, have the potential to increase national pride while decreasing tribal pride, the latter of which is a significant roadblock in Nigerian attempts towards national unity. There is a normalization of stereotypes about the respective tribes, which feeds large cultural prejudices on each side. This adds to an overarching sense of hostility between the different ethnic groups in the country, which has historically manifested itself in violence as serious as the killing of more 40 people in street-fighting riots between the Yorubas and the Hausas in 1999. As Rachel Odusanya writes, "tribes can misunderstand each other because of their different worldviews, and this is one of the biggest social problems in Nigeria nowadays."
Christopher Neimeth, Social Injustice and Poverty
This dream involves more than just curling through, as it contains the potential to advance a much-needed togetherness for the Nigerian people. To dig deeper, The Borgen Project spoke to Christopher Neimeth, a member of the curling team who lives in America but has Nigerian citizenship. Not so long ago, he traveled to Lagos, Nigeria's queen city, with his father to help the rising club gain traction by delivering curling clinics. Neimeth, whose father has Nigerian origins, is sharing his affinity for the sport bearing the positive social implications behind it in mind.
When asked how he thought sports, particularly curling, could remedy some of the social injustice so tightly wound in Nigeria's current social climate, Neimeth responded optimistically. He conceded that his upbringing in America naturally makes it impossible to grasp the true extent of its cultural issues, but he still believes curling offers a lot to the country. Through the amalgamating nature of sports, Neimeth argues that curling presents a unique opportunity to promote a sense of national pride, while simultaneously creating opportunities for the athletes through travel, professional opportunities and sponsorships, etc.
Additionally, the presence of sports can help reduce the high stress that is an inherent byproduct of extreme poverty. In a country like Nigeria, where more than 86 million people currently live in conditions of extreme poverty, programs like this are important to sustain hope and positive environments. The Nigerian Curling Federation's clinics provide a safe space for youth that may otherwise turn to crime or drug use.
The underdog premise behind a Nigerian curling team appearing in the 2022 Olympics could amplify the country's excitement, dismantling previously fortressed barriers between the country's different peoples.
– Liam Manion
Photo: Flickr
https://borgenproject.org/wp-content/uploads/logo.jpg
0
0
Jennifer Philipp
https://borgenproject.org/wp-content/uploads/logo.jpg
Jennifer Philipp
2019-10-18 11:29:27
2019-12-18 12:04:17
Nigerian Curling Helps to Keep Nigeria One