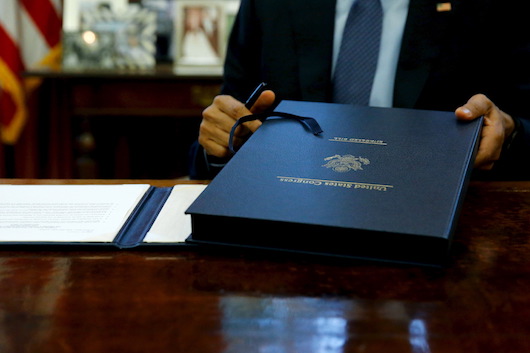 On Feb. 9, President Obama unveiled the Fiscal Year 2017 Budget, which will allow the U.S. to lead on global issues. The Budget calls for $50.1 billion to go to the Department of State and USAID foreign assistance programming. The Budget will fund several initiatives, with a key focus on aiding those living in extreme poverty.
Government agency USAID has fostered economic growth and strengthened democratic governance in developing nations. The Fiscal Year 2017 Budget enables USAID to double down on these efforts, as it has lifted millions out of extreme poverty. Nearly $3 billion is requested for health programs, $978 million for food security and ending hunger, $376.3 million is to connect and empower Africa and $2.3 billion is requested to promote democratic societies.
Part of the Budget encourages USAID to prevent, mitigate and respond to global humanitarian crises. In order to provide effective responses to developing areas vulnerable to natural disasters, the Budget requests $3.3 million for food supplies in emergencies and for helping victims hurt from the disasters. An additional $107.6 million is also requested to implement democratic processes and prevent conflict during these times and $352.2 million is requested to respond to issues related to climate change.
USAID is instructed through the Budget to utilize the funds for confronting threats to national security and global stability. President Obama's Budget specifically calls for a strengthening of reforms in Afghanistan and Pakistan, countering Russian aggression, seizing opportunities to promote stability and peace and addressing root causes of migration from Central America. A sum of $2.7 billion will go toward funding these efforts and will address critical issues such as violent extremism and corrupt government institutions.
Aside from the extreme poverty focus, the Budget also intends to prioritize other various global problems. These plans include leading the coalition that will destroy the Islamic State group, mitigating the crisis in Syria and Iraq, securing overseas diplomatic facilities, strengthening the Young Leaders Initiative – which ensures young leaders in areas across Africa, Southeast Asia and Latin America have the skills to be productive adults – and more.
The Fiscal Year 2017 Budget focuses heavily on increasing global development. Strengthening our interests and relationships abroad protects Americans, prevents international dilemmas and fosters current development progress.
– Kerri Whelan
Sources: State.gov 1, State.gov 2, USAID
Photo: International Business Times
https://borgenproject.org/wp-content/uploads/logo.jpg
0
0
Borgen Project
https://borgenproject.org/wp-content/uploads/logo.jpg
Borgen Project
2016-03-01 01:30:06
2020-06-20 10:31:57
Fiscal Year 2017 Budget Focuses on Global Efforts