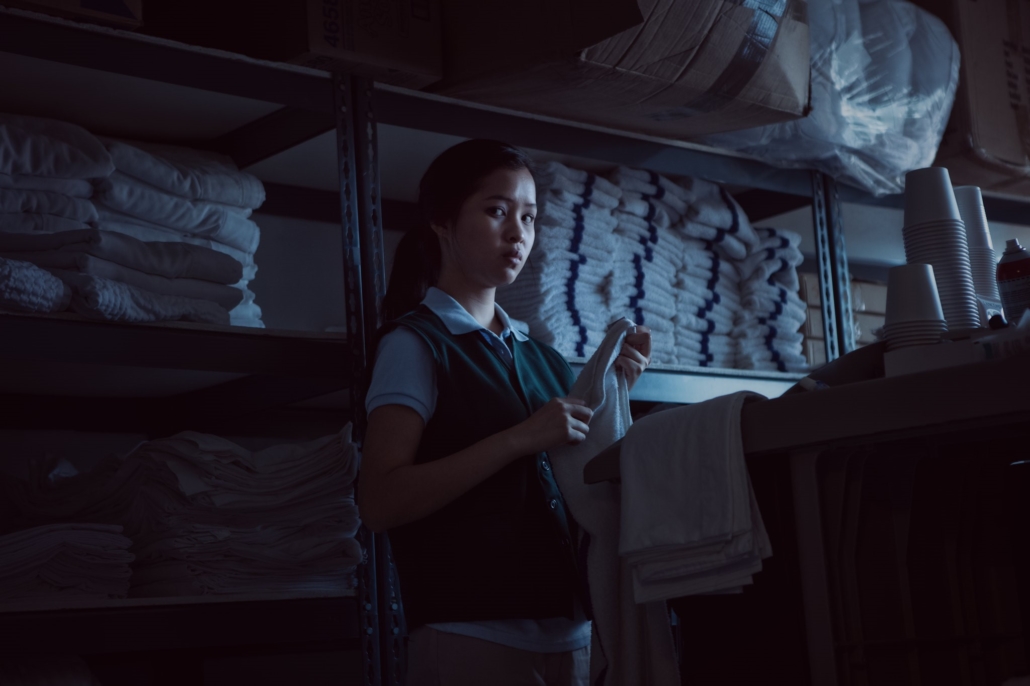 Vietnam, one of the four remaining communist countries in the world, is making remarkable progress in reducing hunger and poverty. From one of the poorest nations in the world with most of the population living below the poverty line, the nation has developed into a middle-income country. The poverty rate decreased from over 70 percent of the population to below 6 percent in just over 30 years after economic reforms in 1986.
Despite this positive outlook of the economy and the remarkable progress, not everyone is able to enjoy this new-found wealth. It is still a challenge for the government to tackle poverty for the ethnic minorities living in remote mountainous areas or areas prone to natural disasters where poverty most concentrates. It is also this population that has the most vulnerable and desperate individuals that become the victims of human trafficking. These 10 facts about human trafficking in Vietnam illustrate the possible source of the problem, as well as the attempts and efforts to fight against it.
10 Facts About Human Trafficking in Vietnam
A Source Country: Vietnam is a predominant source country of human trafficking and also a destination country, mainly for Cambodian migrants. The Vietnamese government identified about 7,500 victims of human trafficking between 2012 and 2017, with 80 percent of the victims coming from remote ethnic communities. The statistics available are likely an underestimate due to a lack of an accurate system of data collection, as well as the unwillingness to report the exploitation of many returning victims.
Victims: Victims of human trafficking often come from a poor, vulnerable or broken family and lack education or awareness of human trafficking. Traffickers often exploit the fragility of these people and utilize the internet, using gaming sites and social media to approach potential victims. Men might also entice women and young girls into relationships to gain their trust. These men then persuade the victims to move abroad where they subject them to sex trafficking or forced labor.
Industries: Men and women trafficked from Vietnam often work in logging, construction, mining, fishing, agriculture, mining and manufacturing sectors. The employers of these workers situate mainly in Japan, Angola, Laos, South Korea and the United Arab Emirates. There is also an increasing trend of human trafficking to countries further away in the Middle East and Europe. Recently, traffickers have sent an influx of people to the U.K. to work on cannabis farms.
Children: Traffickers coerce children as young as 6 to work in garment factories under exploitative conditions. Within the country, they may force children to beg or hawk on the streets in urban areas. Reports also show an overall rise in the number of children trafficked and sexually exploited due to high demand in Vietnam.
Child Sex Tourism: Vietnam is becoming a popular destination country for child sex tourism, attracting perpetrators from Japan, South Korea, the U.K., Europe and the U.S. This increasing demand has caused a rise in cases of child trafficking. A study has estimated that 5.6 percent of children in Vietnam have had experiences related to child trafficking. The Vietnamese government is putting in increased efforts to prevent sexual exploitation of children (SEC) by promoting and implementing children's rights by devising new legislation, strengthening national children protection systems, as well as educating and raising awareness of the public on SEC-related issues.
Prostitution and Domestic Servitude: A large percentage of Vietnamese women and children work in forced prostitution or domestic servitude through fraudulent job opportunities or brokered marriage. Traffickers often sell them at the border, and later on, transport them to China, Taiwan, South Korea and Singapore for physical and sexual exploitations.
Corruption: Corruption is pervasive in Vietnam. There is evidence showing officials and police taking bribes and colluding with organized criminals, traffickers included. A survey by Transparency International reported that 30 percent of people paid bribes to public services in Vietnam and that they believed the police to be the most corrupt institution in the country. This has tremendously complicated the efforts of tackling human trafficking.
The Ministry of Foreign Affairs: The Vietnamese government is maintaining efforts in combating trafficking but has come across some issues due to lack of funding and inter-ministerial coordination. The Ministry of Foreign Affairs organized training courses and workshops to improve the capacity of officials to prevent human trafficking and assist the victims. The authority also organizes campaigns and distributes flyers to raise public awareness, targeting high-risk groups in border areas and vulnerable communities. The number of trafficking victims that authorities identified in 2018 was 490, a significant decrease from 670 in 2017 and 1,128 in 2016.
Blue Dragon Children's Foundation: Blue Dragon Children's Foundation, or Blue Dragon, is an NGO that addresses the human trafficking problem in Vietnam. It focusses on cases of forced child labor as well as trafficking for sexual exploitation of Vietnamese women and girls. The organization has rescued and assisted around 130 women and children annually from labor exploitation and sex trafficking. It also provides training for police, border guards and officials in child rights and combating trafficking.
The Peace House: The Vietnamese Center for Women and Development manages the Peace House to provide support for victims of domestic abuse or human trafficking. It provides shelters, consultation, education and vocational training for women and children, as well as organizes campaigns to raise public awareness about gender equality and human trafficking. Since its opening, the Peace House has provided shelters for more than 1,200 victims and helped more than 1,100 re-integrate into society.
Many Vietnamese people's desire for a better quality of life has driven them to the hands of human traffickers, subjecting them to physical and sexual exploitation abroad. These people are often initially the victims of poverty, vulnerable and desperate.
These 10 facts about human trafficking in Vietnam provide an overview of the problem and how Vietnam is handling it. Providing assistance and protection to victims of human trafficking as well as raising public awareness are all essential measures. A sustainable solution to combatting human trafficking is to get to the root of the problem: poverty. When good opportunities are available in local communities, there would be less demand to migrate elsewhere, thus decreasing the chance of falling victim to human trafficking.
– Minh-Ha La
Photo: Flickr
https://borgenproject.org/wp-content/uploads/logo.jpg
0
0
Jennifer Philipp
https://borgenproject.org/wp-content/uploads/logo.jpg
Jennifer Philipp
2019-12-24 01:30:23
2020-01-18 12:23:18
10 Facts About Human Trafficking in Vietnam