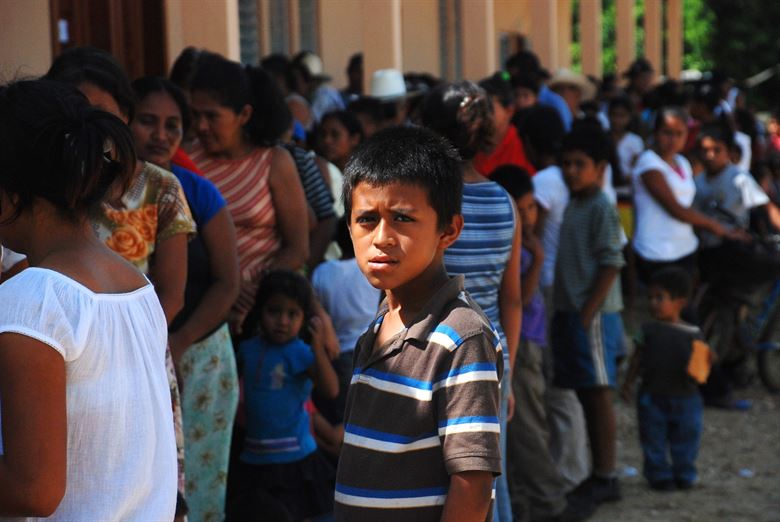 Guatemala is a Central American country, home to volcanoes, rainforests and gang violence. Guatemala is ranked as one of the most violent countries in the world, sitting alongside Honduras and El Salvador. These three countries have been named the Northern Triangle, known specifically for their gang violence. Here are 10 facts about gangs in Guatemala.
10 Facts About Gangs in Guatemala
Origin of Gang Activity
After Guatemala's civil war in 1996, there were a plethora of retired and unemployed men with easy access to weapons. The most notable groups to emerge from the postwar era became known as illegal clandestine security apparatuses (CIACS). CIACS are composed of several ex-generals and former high-ranking intelligence officers. The CIACS are still operational, assisting in drug trafficking, the making of false passports and contraband. CIACS are especially powerful gangs because of their close connections to the government. CIACS members are typically former war veterans with connections to government officials. This allows CIACS to corrupt the government to get away with federal offenses.
Persistence of Violence
Corruption and a weak, underfunded institution lend their hands to the persistence of violence. Tax revenues in the Northern Triangle are among the lowest in the world. Guatemala's gross domestic product stood at 12.4 percent in 2016, which was straining public services such as police resources and health care facilities.
Immigration
Gang violence is one of the main reasons Guatemalans flee their country. With violence, forced gang recruitment and extortion, the Guatemalans are seeking asylum in Belize, Nicaragua, Costa Rica and Panama. The four countries have seen an increase in asylum seekers since 2008, but most migrants hope to settle in the United States. In 2015, more than 80 percent of immigrants who settled in the United States fleeing from violence.
Police Involvement
In any society, police are expected to assist in the maintaining of public order and are responsible for handling criminals. In early 2000, Guatemalan laws defined the word "gang" in broad terms. This ultimately resulted in the mass incarceration of anyone fitting the description. A 2014 article from InSight Crime states Guatemalan prisons are at a "280 percent capacity." The massive overcrowding epidemic makes prisoners susceptible to control the prison. According to the Public Ministry, 80 percent of Guatemala's extrusions are perpetrated by incarcerated prisoners.
U.N. Involvement
In 2007, the United Nations enacted the International Commission Against Impunity in Guatemala (CICIG). The organization investigates and prosecutes criminals believed to have infiltrated state institutions. Proving successful, the U.N. met with Guatemala's attorney general in 2015 to investigate corruption schemes in Guatemala.
U.S. Involvement
Because of the surge in migrants in 2005, the Bush administration enacted Operation Streamline. This was a zero-tolerance policy that would criminally prosecute and deport anyone crossing the border illegally. In its last year, the Bush administration passed a security package for Mexico and Central America known as the Merida Initiative. Mexico then left the Merida Initiative, and it was renamed the Central America Regional Security Initiative. Through CARSI, the U.S. was able to funnel money into Central America and up to $1 billion was provided to improve governance and police force.
Gang-Related Homicides
According to a recent U.N. Development Programme report, Latin America and the Caribbean saw a 12 percent increase between 2002 and 2012. These two places are the only regions in the world that saw an increase in homicides. Homicides became categorized as an "epidemic." There are three working theories as to why homicides have increased in Guatemala. One theory identifies street gangs as a cause, which is the case for Guatemala's capital, Guatemala City. A study done by the Human Rights Office of the Archbishop in Guatemala found 40 percent of those polled in Guatemala had concerns with extortion. The UNDP examined the violence in Guatemala between 2004 and 2007. They noticed the victims changed their phrasing from "gangs" to "common thieves" mainly due to media coverage of the issues.
Youth Gangs
In 2017, the 18th Street gang was involved in a riot that killed three police officers. Thirteen suspected gang members were detained for possession of firearms, including a grenade launcher, an assault rifle and several small-caliber weapons.
Gang-Affiliated Crimes
Aside from the extortion and possession of firearms, Guatemalan gangs are also involved in poppy cultivation to meet the demand for heroin in the United States. Moreover, they are involved in human trafficking and kidnapping, among other criminal offenses.
Gang Hotspots
A great deal of gang activity takes place in Guatemala's capital city, Guatemala City. In 2016, the Guatemala National Police reported approximately 4,500 homicides, 5,800 aggravated assaults and over 3,500 missing people.
With gangs in Guatemala continuing to plague and terrorize the country, Guatemalan residents are forced to flee to other countries for safety. Although a vast majority make it to their destination, the threat of eliminating asylums poses another obstacle for Guatemalans seeking safety.
– Andrew Valdovinos
Photo: Google Images
https://borgenproject.org/wp-content/uploads/logo.jpg
0
0
Kim Thelwell
https://borgenproject.org/wp-content/uploads/logo.jpg
Kim Thelwell
2019-06-30 11:23:11
2019-07-27 09:26:00
10 Facts About Gangs in Guatemala