Name: Sylvie Macdonald
Location: London, United Kingdom
Role: Political Affairs 
Fundraising Goal: $500
How did you get interested in global issues?

Have always been interested in politics since before university. Got involved in local canvassing and campaigning as wanted to engage with my local community. Once engaged within my local community I found that broadening my concerns for political action extended beyond a national sense.
Why are you volunteering your time to serve the world's poor?

In the simplest terms, because it can make a difference. I'm lucky enough to have been given an education and have attended university. I now want to utilise those skills I have gained to hopefully cause some kind of change in places were access to basic needs is limited.
Any interesting tidbits to share?

I love to cook, especially cooking for others and hosting people for dinner. I've also always loved film, particularly 1980s coming of age stories.
Support 's Fundraising Campaign, ensure you enter their name in the 'Write a note' box when you donate
[wpedon id="446836″ align="center"]
The Borgen Project is a 501 (c) (3) nonprofit organization. All donations are tax-deductible to the fullest extent allowed by law. For more information, please contact [email protected] or (253) 433-7118.
To Donate by Mail:
 The Borgen Project
2661 N Pearl St., PMB #442
Tacoma, WA 98407
Visit The Borgen Project!
To arrange a tour of the office, please email:
[email protected]
1120 Pacific Avenue Suite 100, Tacoma, WA 98402, Tacoma, WA 98402
"Having made tremendous strides on behalf of impoverished families throughout the world, I applaud The Borgen Project for its tireless commitment to ending global poverty. Through strategic advocacy and public education, you are helping to shape U.S. policy for the betterment of mankind. We are proud to be home to visionary groups like The Borgen Project. You represent the best of who we are as a state and as a people – insightful thinkers, proactive leaders and inspiring problem-solvers, who are committed to redefining what is possible and, ultimately, to changing the world."
– Gov. Jay Inslee (WA)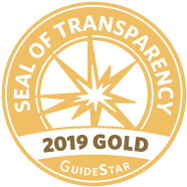 The Borgen Project received the Gold Star Seal of Transparency from GuideStar, the world's largest source of information on nonprofit organizations. Read the entire GuideStar profile of The Borgen Project.