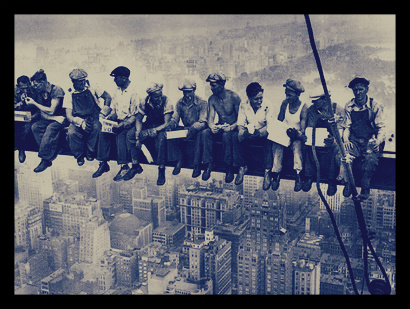 Subway and Quiznos restaurant franchises continue to vie for global dominance. Subway has its presence in 102 countries and Quiznos is gaining ground in nearly 30 countries and territories.
Both restaurant chains offer quick and affordable service for a customized American sandwich. The customer chooses from an array of cold-cuts, cheeses, vegetables, and sauces to squeeze in between bread for a portable meal. Although some sources claim that the sandwich is not entirely an American food invention, it is undoubtedly labeled as a typical American dish, alongside the hot dog, hamburger and french fries. Subway opened its first restaurant in Bridgeport, Connecticut in 1965. Quiznos opened their first in Denver, Colorado in 1981.
Currently, Subway has 40,217 restaurants in 102 countries. Over 19,000 of those are located outside of the United States. Subway claims to have more restaurants in the world than any other restaurant chain, making them the global development leader of the quick service restaurant industry. McDonald's has over 32,000 locations in about 100 countries. Like McDonald's, Subway abroad may now be synonymous with the American flag. Quiznos has also become more well-known, with 660 restaurants operating in 30 countries and territories outside of the U.S. The company recently opened more locations in Russia and Central America.
In 2011, Quiznos opened 10 restaurants outside of the US. It is listed amongst the top 20 in international sales in the group of American quick-serve restaurant franchises with about US $230 million in sales. Subway recorded US $5,200 million in non-US sales taking the fifth place spot, while McDonald's holds first place with US$ 51,800 million in sales abroad. Subway opened 1,089 restaurants outside the USA in 2011, while McDonald's opened 709.
An online magazine called How We Made it in Africa recently featured an American entrepreneur, Christopher J. Bak, who is starting Subway franchises in Tanzania and Kenya. He expected the demand for Subway sandwiches to grow because the Kenyan population will double in the next 40 years. In fact, at the end of 2013, GDP growth is expected to hit 5.4 percent in Sub-Saharan Africa. Six of the world's ten fastest-growing countries have been in the African continent the past decade. This is due in a large part to 75 percent of the Sub-Saharan population being under the age of 30 – a young, vibrant, entrepreneurial population that holds tremendous potential as consumers and producers. Consumer spending in Africa is expected to grow to $1.4 trillion by 2020, $520 billion more than in 2008.
A similar business potential awaits in other parts of the developing world. The quick serve restaurant industry is not the only one that is aware of this.
– Maria Caluag
Sources: How We Made It In Africa, QSR, UNDP
Photo: SlashFood
https://borgenproject.org/wp-content/uploads/The_Borgen_Project_Logo_small.jpg
0
0
Borgen Project
https://borgenproject.org/wp-content/uploads/The_Borgen_Project_Logo_small.jpg
Borgen Project
2013-09-14 05:22:40
2018-03-26 10:39:26
Subway, Quiznos – The Taste for American Sandwiches Grows Worldwide