Smartphones Transform Asian Economies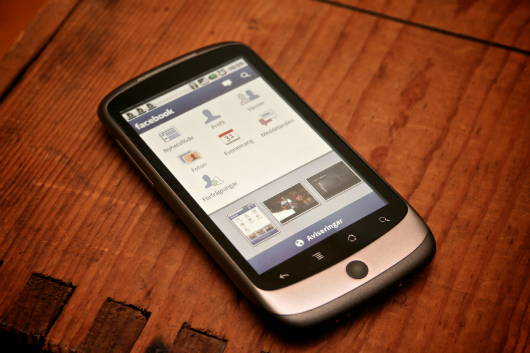 In countries both rich and poor, there is a rise in the prominence of cheap smartphone brands. Although from an American perspective it might seem that expensive Apple and Samsung devices, costing $500-$800, dominate the smartphone market, companies across the globe are working to provide access to smartphones for under $100. According to the research firm IDC, shipments of smartphones priced below $80 increased by five times this year.
Chip designers like Qualcomm, MediaTek and Spreadtrum provide vendors with high-quality processors that are cheaper than ever before. The innards of the phones are produced at astonishing speeds in Chinese factories and wrapped in cameras and screens of the companies' choice. Of all smartphones produced, one-sixth of the devices are sold for under $100.
One might be suspicious of the quality of the devices, as they are so cheap to purchase. On the contrary, however, buyers are getting more for their money, as recent statistics reveal. 87 percent percent of phones under $80 have a processor faster than 1 gigahertz, and the proportion of cheaper phones with over four-inch screens has risen from eight percent to 38 percent. Last year, the median price of smartphones was $250, but by the end of this year, it may be closer to $200 worldwide.
What does all this mean? Well, for the countries of Southeast Asia, it means that lower-class people are gaining more access to markets that can help them climb the economic ladder. Cheap smartphones have been helping citizens in countries like Bangladesh and Myanmar discover opportunities that can improve their economic standing and overall quality of life.
Research in several Asian nations reveals that Asian subscribers connect to the Internet almost exclusively through smartphone use. As smartphones become more affordable, the Internet becomes more accessible to populations that were previously unable to benefit from its use. This connectivity has shown to be beneficial to both individual and national socioeconomic status.
In the Philippines, for example, researchers interviewed a young mother who began using her smartphone to sell cosmetics via Facebook. This small business started as a way to help the family get by, but it now allows the woman to earn more money than her husband does as an overseas worker, making up the majority of the familial wealth.
Another example comes from Bangladesh, where a local taxi driver praised smartphone Internet access for allowing his children to browse employment opportunities online. This option was not available to his generation and may give his children the chance to prosper more.
A global study reveals that wider access to smartphones increases overall GDP. A 10 percent increase in Internet access via smartphones leads to one percent of sustainable GDP growth, on average.
It is likely that the cheapest phones will continue to become cheaper and cheaper. The nonprofit company Mozilla, the creators of the web-browser Firefox, recently announced that smartphones running Firefox OS on Spreadtrum chips would hit the market costing a mere $25. Access to smartphones like these will likely continue to help people in Southeast Asia work their way up from poverty and may be able to help people around the globe achieve the same results.
– Katie Pickle
https://borgenproject.org/wp-content/uploads/logo.jpg
0
0
Borgen Project
https://borgenproject.org/wp-content/uploads/logo.jpg
Borgen Project
2015-07-05 10:00:45
2020-07-14 08:00:35
Smartphones Transform Asian Economies