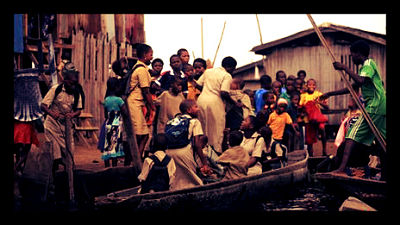 According to the UN Educational, Scientific and Cultural Organization, the figure for the number of the world's children with no access to schools has dropped from 61 million in 2010 to an estimated 57 million. Unfortunately, the improvement is unlikely to reach the millennium goal for primary education for all by 2015.
"We are at a critical juncture," stated Irinia Bokova, UNESCO's director-general. Every year UNESCO releases a report measuring the world's progress towards the goal of universal primary education. Recent years have shown stagnation after early gains. Between 2008 and 2011, the number of children at the primary age who were out of school fell by only 3 million.
The most recent numbers provide a more up-to-date picture, and also show that aid for primary education has fallen by 6% because most major donors have decreased their funding in the past year. UNESCO ranked the U.K. the largest direct donor to basic education. The US was previously the largest donor, but budget cuts in 2011 put the U.K. at the top. Germany, Australia, and Norway also increased their donations while budgets were cut in France, Japan, the Netherlands, Norway, and Canada.
The pledge for universal primary education made by UN-leaders in 2000 is looking likely to be missed, and there have already been discussions to push up the 2015 target. There was a previous target set in 1990 to achieve this goal by 2000. After this was missed the goal was moved forward to 2015.
The latest mid-year figures do reflect some progress, but partly due to previous estimates being revised. According to UNESCO, the most recent numbers show about 2 million fewer children missing school. Over half of the children missing school are in sub-Saharan Africa.
The last annual report showed that in some countries the problem is actually getting worse rather than better. In Nigeria, 40% of children ages 6-11 do not attend primary school. Despite significant increases in enrollment in recent years, UNICEF estimates about 4.7 million Nigerian children of primary school age are still not in school.
But there is some good news: southern and western Asia has seen considerable gains, cutting their numbers of children not in school by two-thirds in two decades.
– Scarlet Shelton
https://borgenproject.org/wp-content/uploads/The_Borgen_Project_Logo_small.jpg
0
0
Borgen Project
https://borgenproject.org/wp-content/uploads/The_Borgen_Project_Logo_small.jpg
Borgen Project
2013-07-24 07:20:45
2020-07-19 22:15:56
Slight Drop in World's Children Without Primary Education