Sealed Air: The Quest to Waste Less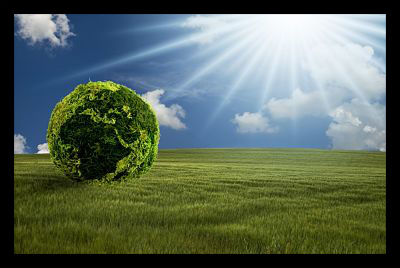 There is no surprise that the world will continue to see a vastly growing population in the upcoming years. This means that society will need to provide food for an increasing number of people to meet the needs of an expanding population.
One company, Sealed Air, works to protect the food and water the world consumes. With the intent of maintaining an efficient distribution of food and water for people worldwide, Sealed Air focuses on the processing, shipping and preparation of consumable products in "a safe and efficient environment." In essence, Sealed Air focuses on packaging, cushioning and clean hygiene.
According to the company, its recognized brands, including Cryovac, Bubble Wrap and Diversity, help to ensure "a safer and less wasteful food supply chain, protect[ing] valuable goods shipped around the world, and improv[ing] health through clean environments." Today, the company employs nearly 25,000 people, and services 175 countries with its products.
Therefore, Sealed Air is in the business of ensuring that food and water arrive to the consumer in as safe and accessible a way as possible. The company works with a number of government agencies and NGOs, including the EPA, the U.N. World Food Programme, the World Wildlife Fund and the Alliance for Water Stewardship.
One of Sealed Air's primary focuses is to change and reverse public perception of waste. In the U.S., roughly 40 percent of food grown is wasted. The world as a whole wastes one-third of its food each year. A rising global population means more people, more food and potentially more waste, which Sealed Air is working to prevent.
A publicly traded company, Sealed Air, generated a revenue of nearly $7.7 billion last year. Declaring itself as the "new global leader" in food safety and security, facility hygiene and product protection, the company intends to cement itself as a global player in the fight to deliver as many consumable products to as many people as possible.
– Ethan Safran
Sources: World Food Program USA, Sealed Air, European Cleaning Journal
Photo: Sun Earth
https://borgenproject.org/wp-content/uploads/logo.jpg
0
0
Borgen Project
https://borgenproject.org/wp-content/uploads/logo.jpg
Borgen Project
2014-07-17 16:00:15
2020-07-28 06:41:35
Sealed Air: The Quest to Waste Less