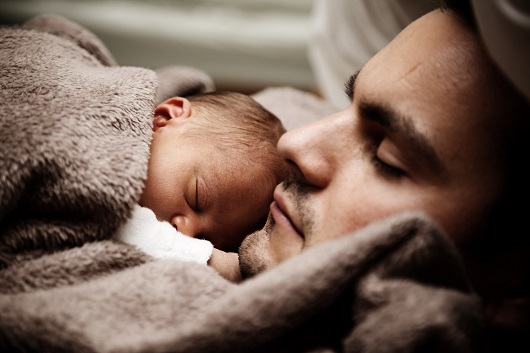 Malawi has the highest percentage of pre-term births in the world at more than 18 percent of live births. Pre-term babies are those who are delivered at less than 37 weeks of gestation. Complications that arise from such an early birth are the leading cause of death for children less than 5 years old. Nearly 1 million children died of preterm birth complications in 2013.
According to the World Health Organization, "Malawi faces a number of challenges including inadequate finances to support poverty reduction programmes; high levels of illiteracy; and critical shortage of capacity in institutions implementing development programmes."
As a low-income country, Malawi is lacking in quality medical care for pre-term babies. However, the care available for pre-term babies is improving. The decrease in child mortality rate has the country as the first of its neighbors to achieve the Millennium Development Goal 4, a goal set by the United Nations to decrease the number of under-five child mortalities by two-thirds.
The Malawian government recently initiated the Every Newborn Action Plan in 2014, with a commitment to reduce the chances of neonatal mortality from 31 out of 1,000 to 25 out of 1,000 by the year 2020.
One of the low-cost ways pre-term babies in Malawi have been cared for recently has been through the Kangaroo Mother Care intervention plan. This method incorporates the skin-to-skin contact between mother and baby to keep the baby warm and breastfed. This helps monitor the baby's temperature and encourages rapid weight gain, which is crucial for the baby's health.
There are more than 120 Kangaroo Mother Care units in Malawi and at least one in each district. Kangaroo Mother Care is especially effective in low-income countries such as Malawi when incubators are hard to come by and are extremely expensive.
Another cost-effective solution for pre-term complications is the bubble continuous positive airway pressure device designed by engineering students at Rice University, Texas.
The device is called Pumani, a word meaning breathe in Chichewa, a Malawian language. It is used to help pre-term babies whose lungs have not yet fully developed and has saved more than 1,000 pre-term babies since 2006.
With the implementation of these low-cost methods to care for pre-term babies, pre-term babies in Malawi have a better chance of survival than ever before.
– Iona Brannon
Sources: World Health Organization 1, World Health Organization 2, World Health Organization 3, Healthy Newborn Network 1, Healthy Newborn Network 2
Photo: Pexels
https://borgenproject.org/wp-content/uploads/The_Borgen_Project_Logo_small.jpg
0
0
Borgen Project
https://borgenproject.org/wp-content/uploads/The_Borgen_Project_Logo_small.jpg
Borgen Project
2015-09-28 01:30:00
2018-07-31 11:28:58
Saving Premature Babies in Malawi