Name: Sara Fikree
Location: Edinburgh, United Kingdom
Role: PR/Marketing Team member
Fundraising Goal: $500
How did you get interested in global issues?
Growing up in a very international and multicultural country like the United Arab Emirates helped spark my interest in global issues and the world around us due to constantly being surrounded by an array of different cultures and nationalities. We are all connected in a global world where the actions of people across the world impact our lives. From poverty to education to environment and refugees, the issues of the world are the issues of our communities, and these are very often overlooked. Many global issues appear to be misrepresented in the mainstream for various reasons such as politics, profit motives, to stifle debate, suppress dissent, and so on. Some of these issues may not be receiving enough—or any—mainstream media attention and therefore there is a lack of enough open and public debate, while other concerns seem to be getting biased attention only, for this reason it is important to focus on those global issues, such as poverty which is often overlooked and not talked about enough.
Why are you volunteering your time to serve the world's poor?
Immersing myself in the international education system, with over 52 different nationalities at my school, has not only allowed me to better appreciate cultural diversity and develop a profound respect for diverse religions, but has made me conscious of how lucky I am to have been able to experience this array of international collectivism, and how this privilege is unfortunately not shared worldwide. From a young age, this sparked my passion for humanitarian work and the act of giving back to those who are less privileged worldwide. Helping to contribute to achieving the UN's 17 sustainable development goals by 2030.
The Borgen Project fights to end global poverty by building nonpartisan support for life-saving initiatives where they're needed most. As an advocacy organization, donations to The Borgen Project go towards public awareness campaigns that teach individuals to take action and effectively amplify the voices of the world's poor. Here is a video that explains in more detail how your donation will be used.
Any interesting tidbits to share?
From a young age I've always been passionate about riding and since the age of 6 I have been a competitive horse rider around the United Arab Emirates, particularly in the showjumping discipline. I am also a keen and enthusiastic language learner, with fluency in 3 different languages; Italian, English and Spanish, after having studied for a year abroad in Madrid recently.
Support Sara Fikree's Fundraising Campaign, ensure you enter their name in the 'Write a note' box when you donate
[wpedon id="446836″ align="center"]
The Borgen Project is a 501 (c) (3) nonprofit organization. All donations are tax-deductible to the fullest extent allowed by law. For more information, please contact [email protected] or 206-471-4148.
To Donate by Mail:
 The Borgen Project
2661 N Pearl St., PMB #442
Tacoma, WA 98407
Visit The Borgen Project!
To arrange a tour of the office, please email:
[email protected]
708 Broadway Suite 201, Tacoma, WA 98402
"Having made tremendous strides on behalf of impoverished families throughout the world, I applaud The Borgen Project for its tireless commitment to ending global poverty. Through strategic advocacy and public education, you are helping to shape U.S. policy for the betterment of mankind. We are proud to be home to visionary groups like The Borgen Project. You represent the best of who we are as a state and as a people – insightful thinkers, proactive leaders and inspiring problem-solvers, who are committed to redefining what is possible and, ultimately, to changing the world."
– Gov. Jay Inslee (WA)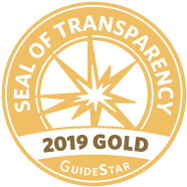 The Borgen Project received the Gold Star Seal of Transparency from GuideStar, the world's largest source of information on nonprofit organizations. Read the entire GuideStar profile of The Borgen Project.