Name: Sandra Tetteh
Location: Lagos, Nigeria
Role: PR/Marketing Team member
Fundraising Goal: $500
How did you get interested in global issues?

My parents and the rest of the family would watch the news together after dinner when I was growing up. On one of those occasions, I watched a television show about women who had to travel by foot a certain distance to a hospital to give birth. Some women were able to deliver their babies on time, but others were unable to. That aroused my curiosity? It was such an impactful documentary, and that's how I learned to want to help out however I can.
Why are you volunteering your time to serve the world's poor?
Numerous economies have suffered as a result of the pandemic, the conflict between Russia and Ukraine, which has also increased prices. Many emerging countries are in grave danger. Therefore, participation in advocating for foreign assistance to countries in dire need of basic human needs is now crucial and necessary for everyone. Adding my voice to the outstanding work being done by the Borgen initiative is a great place to start.
Any interesting tidbits to share?
I was eleven years old when I learned that a particular name meant "defender of mankind,". I fought hard right away to have my name be that name. It's "SANDRA," by the way.
Support Sandra Tetteh's Fundraising Campaign, ensure you enter their name in the 'Write a note' box when you donate
The Borgen Project is a 501 (c) (3) nonprofit organization. All donations are tax-deductible to the fullest extent allowed by law. For more information, please contact [email protected] or 206-471-4148.
To Donate by Mail:
 The Borgen Project
2661 N Pearl St., PMB #442
Tacoma, WA 98407
Visit The Borgen Project!
To arrange a tour of the office, please email:
[email protected]
708 Broadway Suite 201, Tacoma, WA 98402
"Having made tremendous strides on behalf of impoverished families throughout the world, I applaud The Borgen Project for its tireless commitment to ending global poverty. Through strategic advocacy and public education, you are helping to shape U.S. policy for the betterment of mankind. We are proud to be home to visionary groups like The Borgen Project. You represent the best of who we are as a state and as a people – insightful thinkers, proactive leaders and inspiring problem-solvers, who are committed to redefining what is possible and, ultimately, to changing the world."
– Gov. Jay Inslee (WA)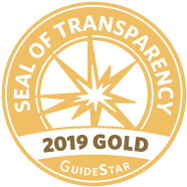 The Borgen Project received the Gold Star Seal of Transparency from GuideStar, the world's largest source of information on nonprofit organizations. Read the entire GuideStar profile of The Borgen Project.