Name: Sakshi Pawar
Location: Leeds, United Kingdom
Role: HR Team Member
Fundraising Goal: £400
How did you get interested in global issues?
I've always had a drive to help the underprivileged. Be the voice of the unheard. This got me into volunteering and helping others. By becoming informed about global issues, I can identify ways in which I can make a positive impact, whether it's through volunteering, donating to a cause, or supporting policies that address global challenges. Learning about global issues can be a rewarding and fulfilling experience that can lead to personal growth and development. By challenging myself to think critically about complex issues, I can develop my intellectual and analytical skills and expand my knowledge.
Why are you volunteering your time to serve the world's poor?
By volunteering my time, I can make a positive impact on the lives of people who are struggling with poverty, hunger, and other challenges. Whether it's by providing educational opportunities, healthcare, or other essential services, I can help to improve the quality of life for people in need. I can contribute to creating positive social change and addressing global challenges like poverty, inequality, and injustice. My efforts, no matter how small, can make a difference in the lives of others.
Any interesting tidbits to share?
I am known to be a good cook among my friends. I love to make Ice cream. Apart from that I am a national sports person. I find pottery and sculpting fascinating, however I am yet to try my hands on it.
My Compassion/Humility List
I will do the following for any friends and family who donate in my honor.
As I am a highly skilled in Karate, for £53 I would teach you a self-defence technique.
For £107 I would accompany you for grocery shopping.
£87 I will teach you to negotiated your next best deal.
£214 I will be a patient listener to you, a vent all you want session online.
To support Pawar Sakshi's Fundraising Campaign, as you make your donation, click on '+ Donating on Behalf of' and enter their name.
Direct Bank Transfer:
To transfer funds directly to our bank account, from a UK bank account, at no cost, please use the details below:
Account holder: The Borgen Project
Sort code: 23-14-70
Account number: 62555851
IBAN: GB56 TRWI 2314 7062 5558 51
Donate with Popular Phone Apps:
Cash App ($theborgenproject) or Venmo.
"Having made tremendous strides on behalf of impoverished families throughout the world, I applaud The Borgen Project for its tireless commitment to ending global poverty. Through strategic advocacy and public education, you are helping to shape U.S. policy for the betterment of mankind. We are proud to be home to visionary groups like The Borgen Project. You represent the best of who we are as a state and as a people – insightful thinkers, proactive leaders and inspiring problem-solvers, who are committed to redefining what is possible and, ultimately, to changing the world."
– Gov. Jay Inslee (WA)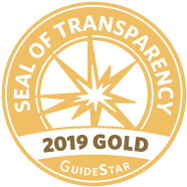 The Borgen Project received the Gold Star Seal of Transparency from GuideStar, the world's largest source of information on nonprofit organizations. Read the entire GuideStar profile of The Borgen Project.