Name: Rosie Lyons
Location: London, United Kingdom
Role: Writer/Journalist Team Member
Fundraising Goal: £400+
How did you get interested in global issues?
My parents grew up during the Troubles in Belfast, and this really sparked my interest in global affairs, particularly in the distribution of power between states and their foreign aid initiatives, but also with the internal conflict and its deteriorating effect on societies. I am currently undertaking a BA in International Relations at King's College London, and it has really opened my eyes to the distribution of power amongst states and communities on a wider scale. With the US as a central part of my degree, I have become really interested in studying US foreign policy and its diplomatic efforts overseas. I have a module in international law, and this has allowed me to explore my interests in topics such as international refugee law, specifically the lack of legal assistance it can give people fleeing war-torn states and poverty.
Why are you volunteering your time to serve the world's poor?
I think it is an extremely important and imperative cause. Since everyone globally has the right, according to the UN, to health, adequate housing, safe food and water, and education, it is extremely imperative that we work together and with organisations to educate and ensure that people's rights are protected. Being in a privileged position as a student in London, I recognise that I have the time and resources to make a change in this way, and have become an ambassador with The Borgen Project to become part of this education and mobilisation, so that hopefully we can make a significant change.
Any interesting tidbits to share?
I love going on walks and my favourite season is spring! When I was younger, my dad was in a band, and I grew up listening to a lot of different music like soul and rock, so I really enjoy going to live concerts – no matter what it is!
My Compassion/Humility List
I will do the following for any friends and family who donate in my honor.
When I reach £100, I will organise a movie night for my flat with snacks like popcorn.
When I reach £500 I will organise a walk in the park with my dog and other owners of dogs in the neighbourhood, possibly with a picnic.
To support Rosie Lyons' Fundraising Campaign, as you make your donation, click on '+ Donating on Behalf of' and enter their name.
Direct Bank Transfer:
To transfer funds directly to our bank account, from a UK bank account, at no cost, please use the details below:
Account holder: The Borgen Project
Sort code: 23-14-70
Account number: 62555851
IBAN: GB56 TRWI 2314 7062 5558 51
Donate with Popular Phone Apps:
Cash App ($theborgenproject) or Venmo.
"Having made tremendous strides on behalf of impoverished families throughout the world, I applaud The Borgen Project for its tireless commitment to ending global poverty. Through strategic advocacy and public education, you are helping to shape U.S. policy for the betterment of mankind. We are proud to be home to visionary groups like The Borgen Project. You represent the best of who we are as a state and as a people – insightful thinkers, proactive leaders and inspiring problem-solvers, who are committed to redefining what is possible and, ultimately, to changing the world."
– Gov. Jay Inslee (WA)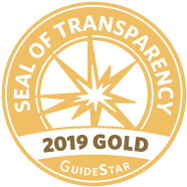 The Borgen Project received the Gold Star Seal of Transparency from GuideStar, the world's largest source of information on nonprofit organizations. Read the entire GuideStar profile of The Borgen Project.