Name: Ritvik Madhukar Annapragada
Location: London, United Kingdom
Role: Writer
Fundraising Goal: £400
How did you get interested in global issues?
Growing up, I was always fascinated by geo-political and social issues. This led me to pursue my undergraduate degree in Economics and a master's degree in International Relations. I realised that true change can only occur when we begin to shed light on some of the biggest issues facing our world and by creating awareness, we are taking the first step towards finding a solution to these problems.
Why are you volunteering your time to serve the world's poor?
We are all aware of how poverty is a grave issue facing every country on this planet of ours. However, I believe that the vast majority of us do not realise how deep-rooted poverty is in some of the other major issues facing us. Throughout my master's degree, I learnt and understood a lot more about how poverty has a direct effect on not only geo-political issues but also other major issues plaguing our society. I believe that it is important for more people to understand poverty from a multidimensional perspective and this is what is motivating me to volunteer to serve the world's poor. I am also motivated to serve the world's poor to ensure that people understand the humanitarian side of poverty because more often than not, we think of poverty as just a term rather than something that has a real impact on the lives of millions of people across the world.
Any interesting tidbits to share?
I am someone who enjoys watching sports, reading books, and occasionally listening to podcasts on history and politics! Here are a couple of random facts about me: I speak four languages and I have a dog named Hyper!
Support Ritvik Madhukar Annapragada's Fundraising Campaign, ensure you enter their name in the 'Write a note' box when you donate
Direct Bank Transfer:
To transfer funds directly to our bank account, from a UK bank account, at no cost, please use the details below:
Account holder: The Borgen Project
Sort code: 23-14-70
Account number: 62555851
IBAN: GB56 TRWI 2314 7062 5558 51
To Donate by Mail:
 The Borgen Project
2661 N Pearl St., PMB #442
Tacoma, WA 98407
1120 Pacific Avenue Suite 100, Tacoma, WA 98402, Tacoma, WA 98402
"Having made tremendous strides on behalf of impoverished families throughout the world, I applaud The Borgen Project for its tireless commitment to ending global poverty. Through strategic advocacy and public education, you are helping to shape U.S. policy for the betterment of mankind. We are proud to be home to visionary groups like The Borgen Project. You represent the best of who we are as a state and as a people – insightful thinkers, proactive leaders and inspiring problem-solvers, who are committed to redefining what is possible and, ultimately, to changing the world."
– Gov. Jay Inslee (WA)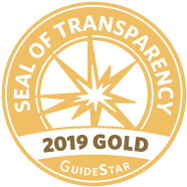 The Borgen Project received the Gold Star Seal of Transparency from GuideStar, the world's largest source of information on nonprofit organizations. Read the entire GuideStar profile of The Borgen Project.