Name: Rilik Osmani
Location: London/ Oxford, United Kingdom
Role: Journalist
Fundraising Goal: $$500
How did you get interested in global issues?
Global issues interest me because of the way one issue has very different all over the world. Being of two completely different backgrounds allowed me to experience firsthand, the economic differences from one country to another. Without a strong economy a state begins to lack in human necessities, struggle begins to appear in their healthcare, infrastructure, etc. These disadvantages are evident when a global issue arrises. For example, during Covid-19 developed countries with well-established healthcare systems did not have too much hassle when it came to taking care of patients with the disease. However, developing countries had a great strain on their facilities and as a result could not cope, resulting in a great amount of deaths.
Why are you volunteering your time to serve the world's poor?
I have decided to volunteer my time because as a citizen of the west I believe that we have a moral obligation to offer our help to the world's poor. I don't believe it is fair for us to be selfish with our resources. Furthermore, aiding countries will benefit with an ally in the future.
Any interesting tidbits to share?
I love travelling and hiking. Both together makes me a very happy person. Exploring the natural beauty the Earth has to offer is one of the most peaceful and relaxing things for me.
Support Rilik Osmani's Fundraising Campaign, ensure you enter their name in the 'Write a note' box when you donate
[wpedon id="446836″ align="center"]
The Borgen Project is a 501 (c) (3) nonprofit organization. All donations are tax-deductible to the fullest extent allowed by law. For more information, please contact [email protected] or 206-471-4148.
To Donate by Mail:
 The Borgen Project
2661 N Pearl St., PMB #442
Tacoma, WA 98407
Visit The Borgen Project!
To arrange a tour of the office, please email:
[email protected]
708 Broadway Suite 201, Tacoma, WA 98402
"Having made tremendous strides on behalf of impoverished families throughout the world, I applaud The Borgen Project for its tireless commitment to ending global poverty. Through strategic advocacy and public education, you are helping to shape U.S. policy for the betterment of mankind. We are proud to be home to visionary groups like The Borgen Project. You represent the best of who we are as a state and as a people – insightful thinkers, proactive leaders and inspiring problem-solvers, who are committed to redefining what is possible and, ultimately, to changing the world."
– Gov. Jay Inslee (WA)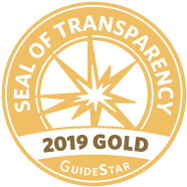 The Borgen Project received the Gold Star Seal of Transparency from GuideStar, the world's largest source of information on nonprofit organizations. Read the entire GuideStar profile of The Borgen Project.